Discussion Starter
·
#1
·
Hey guys. First off I'd like to thank everyone thats helped me get all the info needed for this swap.
Kenso, sr5guy, telion, Dv8, whats77inaname, Moistical
were all great help on PM for helping a newbie do some work on my car. Also
Petthepeep
for the DIY on the manifold removal really helped.
For anyone thinking of doing this swap, I think it might have been easier if I had unbolted the Air suction valve on top middle back of the manifold. It will make reaching some of the bolts and hoses in between the engine and firewall much easier. Also ziplock bags, tape, markers for labeling all the bolts extremely helped put everything back together.
Took about 5 hours for my friend and I to do it, mainly cause we took our time, we haven't done this stuff before, and we labeled everything.
Note to Kenso
: OEM IM gasket even after 10k miles after my HG replaced, looked better quality than the cheap ebay IM gasket....so I reused it.
Only surprising thing that happened was after putting it in, and I primed the fuel pump. A little gas sprayed from the top of the fuel injectors. NOT from the insulators/seal rings. Got scared, wiped off the gas, primed it again and started it and it hasn'te leaked at all. I'm thinking the rail and the plastic piece on top of the injector had to form a seal/lock together?
Thanks again all for the help. I took it out for a test drive, and its a
night and day difference.
Where before after 5k it sort of lulled, it now keeps pulling. The 1-2 shift seemed really powerful - first time it's turned the wheel in my hand slightly. No difference IMHO below 5k - same torque/hp.
Everything taken apart.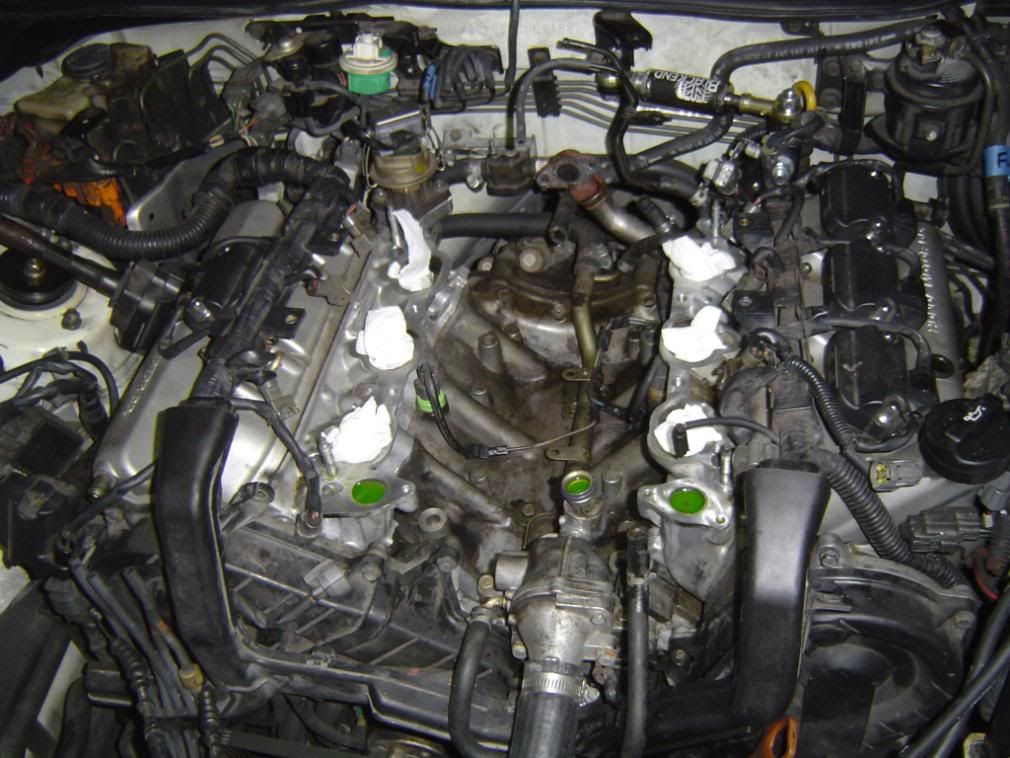 Dv8's custom PAIR block plate. Although after I first started it up, it rattled. I tightened it down more and it stopped. Thanks for the plate, but I think I might need to get something thicker because when I tightened it, it crushed it a little.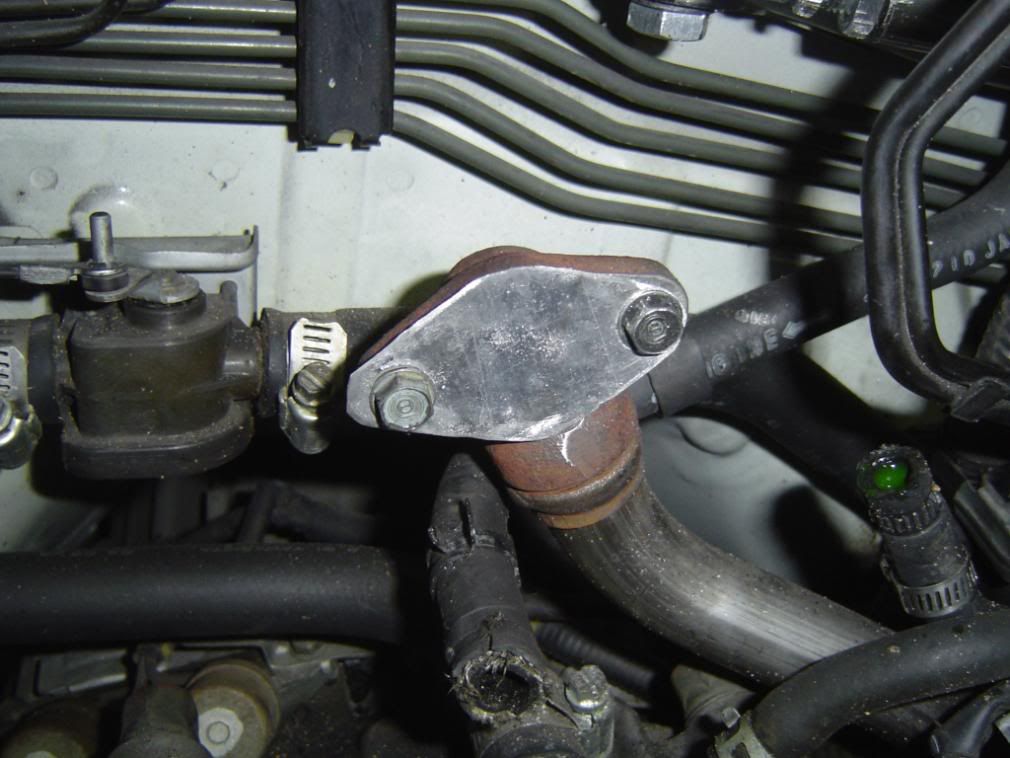 All done!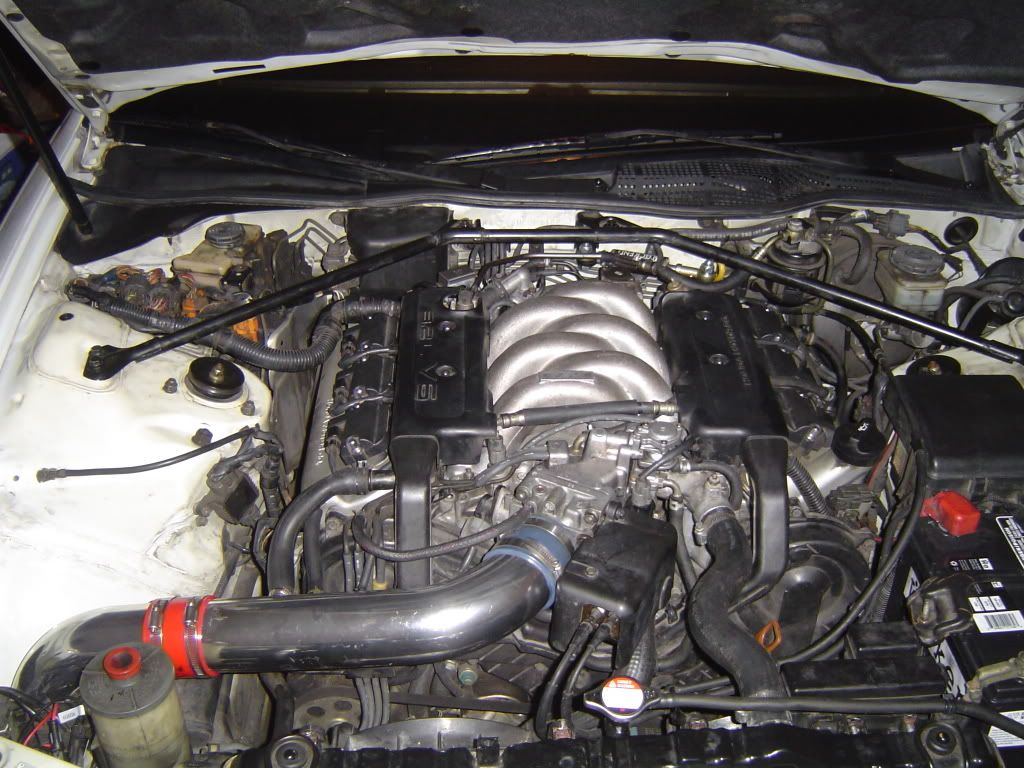 -Ed