Discussion Starter
·
#1
·
Greetings:
Ophidian brought his car over to the shop for a look over. We were just doing a routine inspection when we saw the front brake hoses were in sad shape.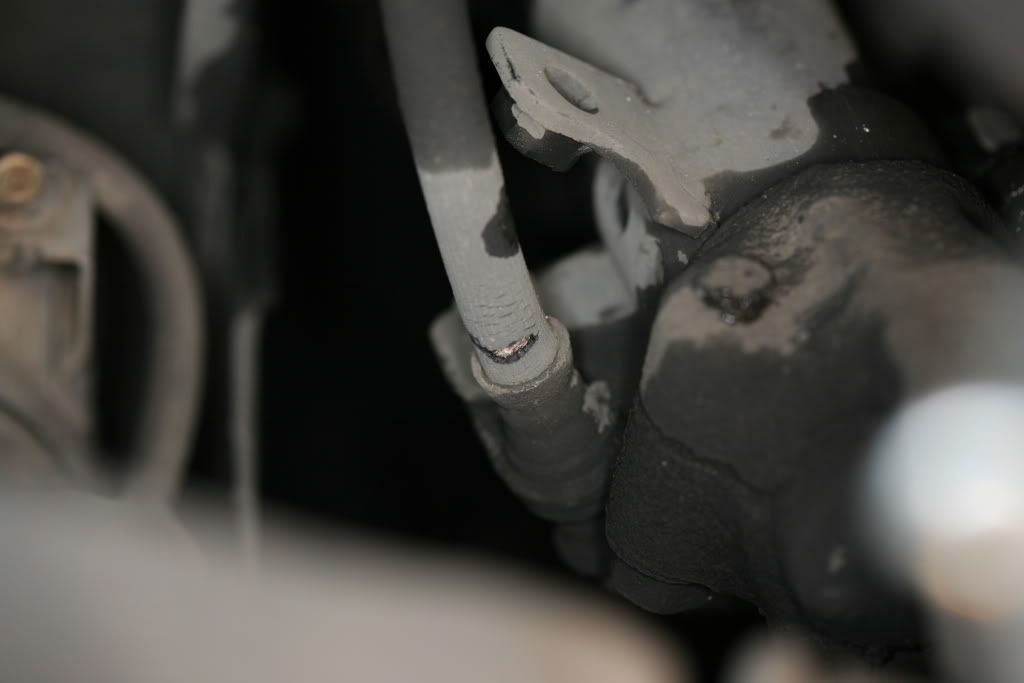 After finding these Ophidian went to work ordering up fresh hoses. The old hoses had gotten brittle and obviously cracked. All DOT approved hoses have a date of mfg on them. It is a good idea to look at them on your car to get an idea how old they are. Somewhere around 10-15 years they should be replaced. As you can see these were mfg in February of 2006.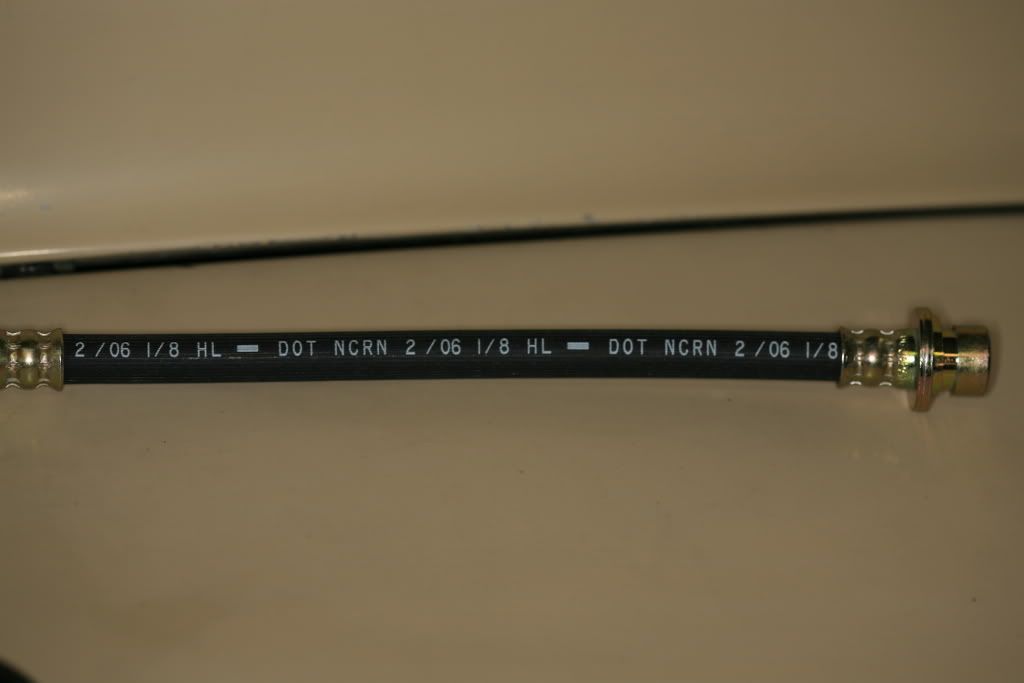 We changed out the two front brake hoses and went about bleeding the brakes.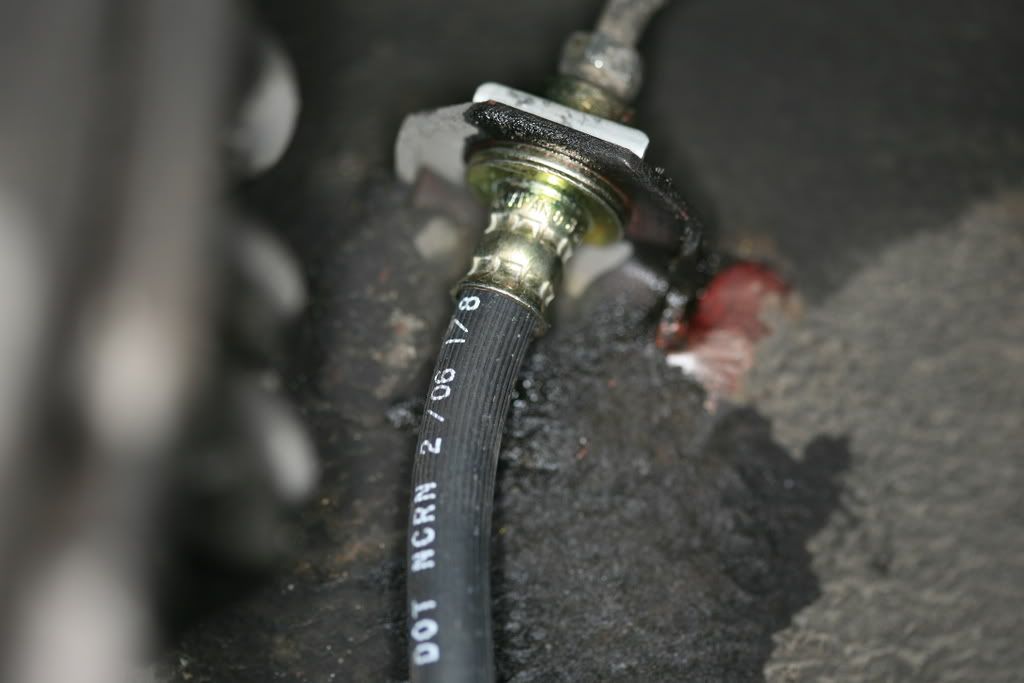 We bled the brakes in sequence following the manual. We saw some nasty fluid come out of the system. It's all nice and fresh now. I think if brake fluid got changed every other year it would significantly reduce problems with master cylinders and brake calipers. We only had one bleeder screw that was not cooperating. It will get changed next time when we flush the clutch cylinder.
Dave