Hello, based on the positive feedback from my CF feeler thread, link->
http://www.acura-legend.com/vbulletin/f4/carbon-fiber-hood-feeler-137109/
<-link, I've worked out a GB deal with the distributor locally. Initially, I was skeptical about the price and the workmanship. However, after finding out it's made by C-Wings and saw the product in person, the rest was pretty much covered in the post. Please consider the PROs and CONs of this mod before committing the purchase. A quick search you will find these will cost $400 to $500 + shipping! This GB will get you the same for much less!
Here are the details of the purchase.
• Minimum of 10 buyers, combination of G2 Coupe KA8 and Sedan KA7 bodies
• After the end of GB period, payment must be received to place the order
• These are special made to order and required 6 to 8 weeks of lead time
• Price,
$250
for the hood, OEM styling only (non-vented).
• Cost of shipping is the actual freight fee depending destination.
• Each hood is boxed individually; dimensions
62" X 58" X 7"
• Shipping options:
____
1)
Vendor arranges shipping. The destination must be a commercial address (e.g. warehouse, retail shop, capable of unloading truck). This will cost approximately $100 to $160 CONUS.
____
2)
Will call. Pickup can be arranged by appointment. Located in Walnut, CA. $FREE!!!! But local $ales tax apply.
____
3)
Buyer arranges shipping. Once payment received, you can schedule for shipment to pickup from Walnut, 91789.
Buyer is responsible
for in-transit liabilities. Cost is on buyers $DIME
•
Payment
- PayPal at the end of the GB... date to be determined upon reaching 10 or more buyers.
• Paypal fee of
3%
- Your final cost + 3%. For example, at the worst, $250 + $160 + fee of $12.3 = $422.30
If you agree with all the above, please respond via PM with the following details.
1. Forum User ID

2. Personal name

3. Method of shipping (1, 2 or 3 above)

4. Shipping address (must be commercial for #1)

5. Email address

6. Contact # (easiest to reach)

7. Coupe or Sedan​
Here's a picture of Mellow Legend CF fitted. Center grill is not included! Click on the image for slideshow.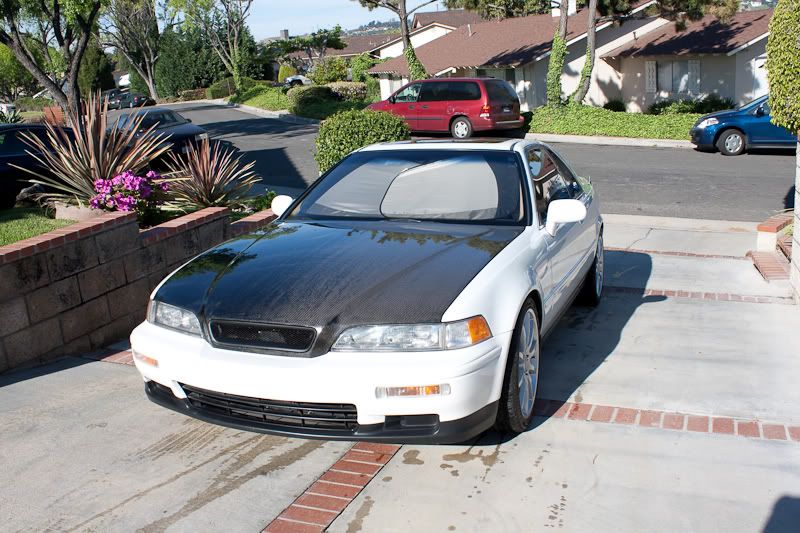 Buy List:

1. tw1st (Canada $220 ship)
2. GKONCPT (CA - SF ship = $200 for 4 hoods = $50 each)
3. sugerbear008?? (GA ship = $160)
4. TheLegendOfSpeeD?? (CA - SF = $200 for 4 hoods = $50 each)
5. filmshoot (CA, SF ship= $200 for 4 hoods = $50 each)
6. BayAreasFinest (CA, SF ship = $200 for 4 hoods = $50 each)
7. tofusensei (CA, Sac)
8. tofusensei (CA, Sac)
9. BumbleBee83 (FL = $160)
​