Discussion Starter
·
#1
·
I just had the best vehicle purchase experience ever on perhaps the best car I've purchased
. Just added a 1994 GS 6-speed to the garage. I recently finished up my degree, landed a decent job, and I had been casually browsing for a fun new toy - either an 88-91 Prelude Si 4WS or a Legend GS 6MT. I came across this GS FS here on the forums on Saturday night.
http://www.acura-legend.com/vbulletin/showthread.php?t=96540
Within ten minutes of the ad going live, I emailed the seller and we talked on the phone. I had a good feeling about it and booked a flight to Orange County, CA that night.
I was pretty excited about it; couldn't really sleep much that night. Ran into a snag with regard to coming up with cash since the banks and credit unions were closed today (Monday) for MLK day. I had already booked my flight and was determined to make the transaction work somehow. We settled on using PayPal with the understanding that I'd cover the fees. Fees ended up being exactly $100, so I am into the car $4,100 plus a $112 airfare to SoCal.
That brings us to today. I had a seminar this morning. It dragged on FOREVER because I was so anxious to get on my way to California. I showed up at the airport a full three hours early! The flight went smoothly (arrived a little early even) and I called Simon, the car's owner, when I was on the ground. Waiting at the curb, I eyeballed the road for those familiar Legend headlights, and sure enough, I spotted the car from far, far away. He flashed the highbeams to acknowledge that he saw me too, and I waved. I hope he didn't see the giant cheesy grin on my face, lol.
The second the car pulled up, I knew I was sold. It looked even minter than in the high-resolution pictures Simon had sent - which were incredible. We pulled into a well-lit parking lot and I gave the car a once-over with a flashlight. I could detect one small ding. The body is perfect! Then it was my turn to drive and I enjoyed every mile. The GS is so much like my coupe, just with a little more room. We ended up in Fullerton at Simon's house and took care of paperwork there.
It is striking how similar the purchase experience was with this GS and with my LS coupe. The coupe I purchased from the original owner, a woman, who provided all maintenance records. The GS I purchased from the original owner's (a woman also) son, who had most maintenance records - dating back to 50,000 miles or so. I flew to San Jose, CA to pick up the LS just five days before starting work at SkyWest Airlines in 2003. I flew to Santa Ana, CA to pick up the GS just seven days before starting work at US Airways (next Monday). Sucks that I wasn't able to use flight benefits for picking up for either car!
The car itself is beyond beautiful. I can say without any exaggeration whatsoever that the interior and exterior of this car could easily pass for a 65-70k mile vehicle. The driver's seat is so amazing that it looked better than the 1993 sedan I recently drove with 37k on the odometer. And the other three seats don't look like they've been breathed on, let alone sat in! Exterior is a similar story. The GS rims are devoid of any curb rash and the pearl paint is all original. The Carfax on this car is as clean as they come - southern California born and raised, and not an ounce of rust on the car anywhere.
As is expected, I had to ask Simon how it is that his mother came to purchase a new 1994 Legend 6-speed. She was ready to upgrade from her Maxima to a newer model, but was unsatisfied with the Nissan dealer's service. She knew she wanted a four-door luxury car with a manual transmission. Everyone told her, "You'll have to get a BMW then." She refused because of the cost of maintenance on a BMW. Then she found out that the Legend was offered in a four-door manual. She test-drove a coupe at the local dealer, and told them, "I want this car but with four doors." About a month later, her Sirius White Pearl GS sedan was delivered and she took ownership with 34 miles on the odometer. At the time, she had a 40-mile (each way) daily commute on the highway and that's how the miles got racked up - as well as yearly trips to Oregon.
I got the traditional "key hand-off" picture and went on my way, a happy and excited new Legend GS owner. The drive from LA-PHX was about 350 miles or so, and it went way too fast!
I didn't just drive away with a Legend GS tonight, I drove away with: car cover, OEM bra, OEM service manuals (cost $130!), as well as the accessories the car was loaded with - keyless, spoiler, CD changer. Most of you know how obsessive I am about recordkeeping and car history, so I made sure to get my hands on every single receipt and piece of paper that Simon was willing to give up. He even gave me a CD with a spreadsheet on the Legend's historical and upcoming maintenance. Sounds familiar! I do the same thing with my coupe.
The GS will be a garage queen for the time being. It is probably going to southern Utah for storage in my brother's house until I have time to take care of registration and other logistics. The coupe's still parked in long-term parking at the Phoenix airport, and I'm thinking of leaving it there a couple more days just so I have an excuse to put some miles on the GS
.
This car will never be modified. It would be a sin to change anything on a car this nice and original.
PICS! Nighttime, so good shots will have to come later in the week.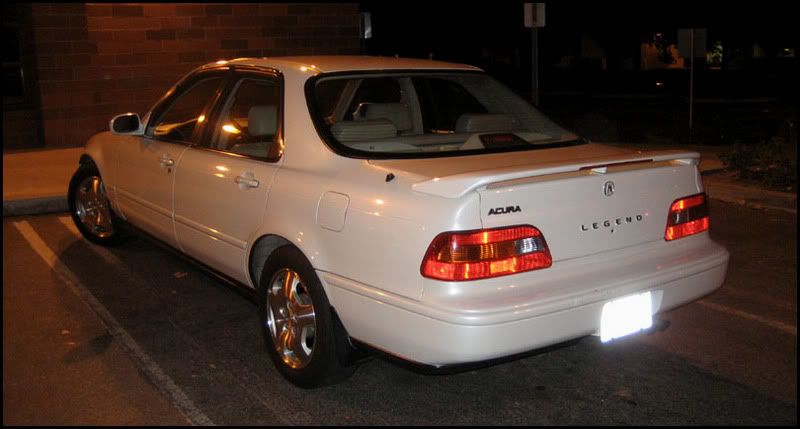 My boarding pass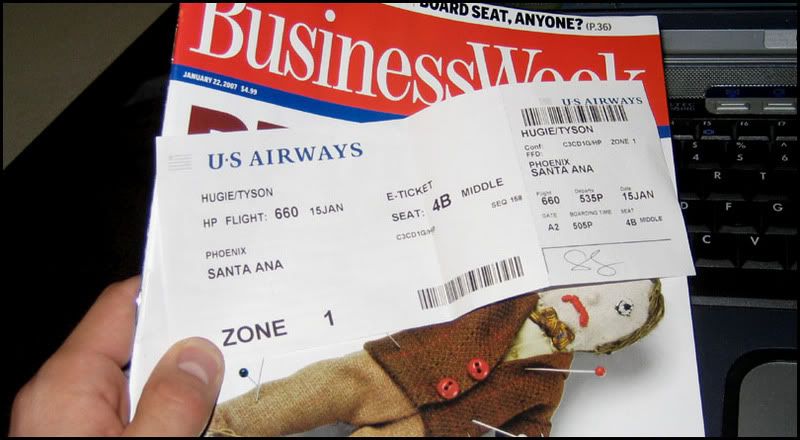 My tradition! Key handoff pic
Miles when I took delivery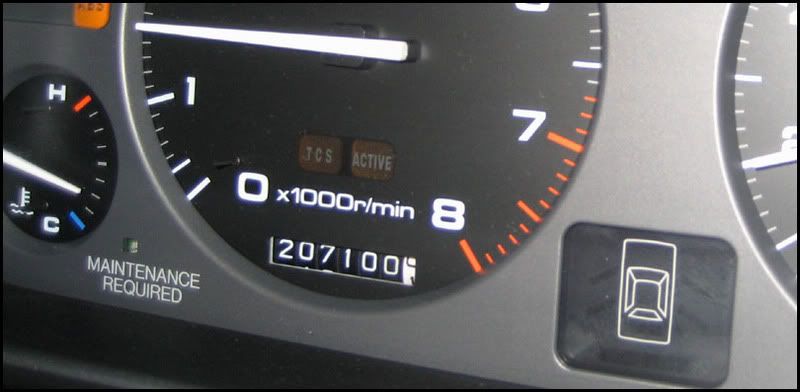 Mint console - no cracks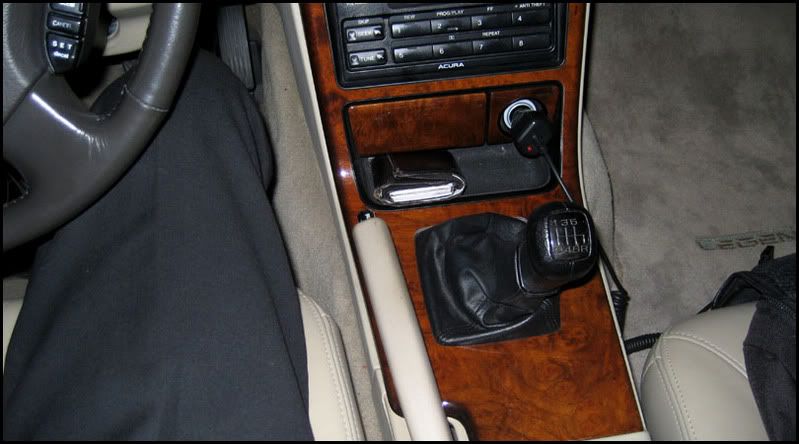 Also crack-free dash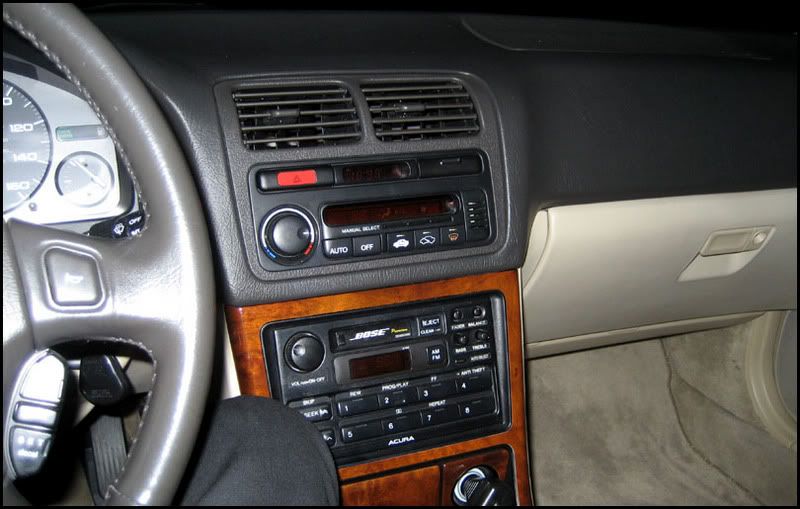 OEM bra and cover in trunk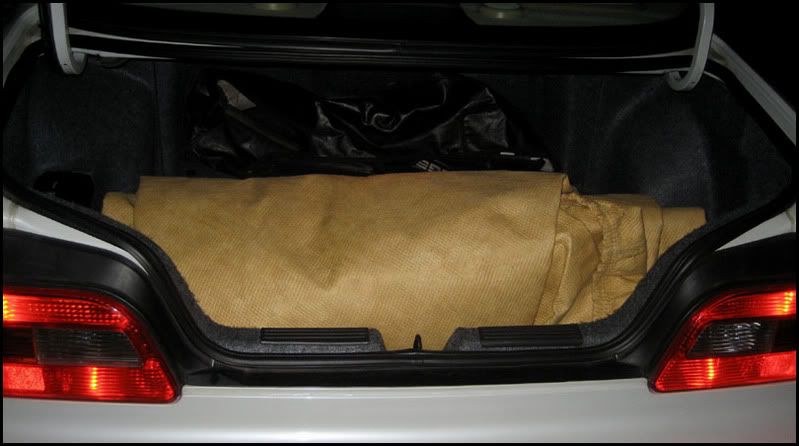 Manuals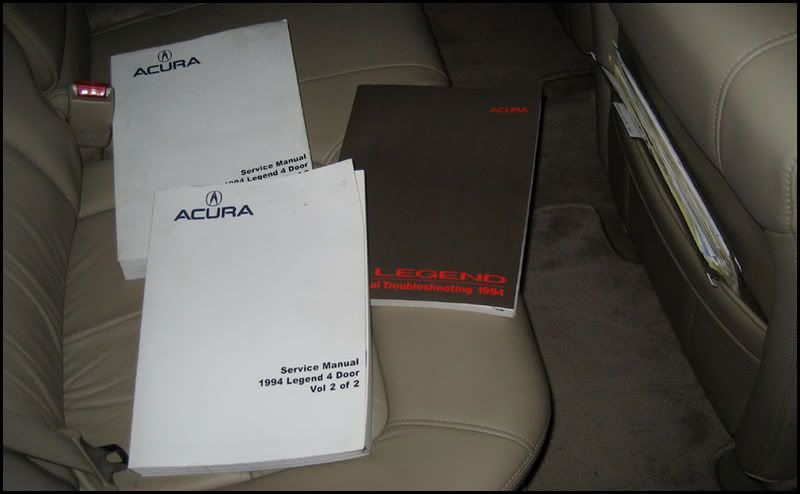 I think I am in heaven!! RECEIPTS! Second timing belt already changed, all coolant hoses replaced, this car is good to go!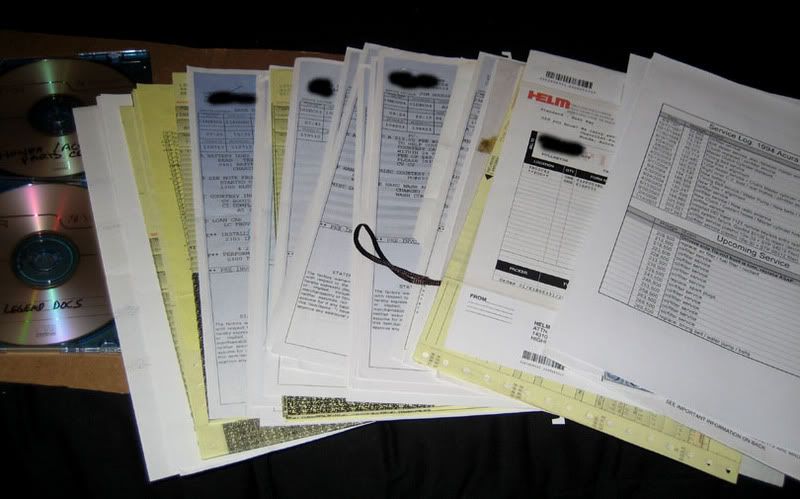 Window sticker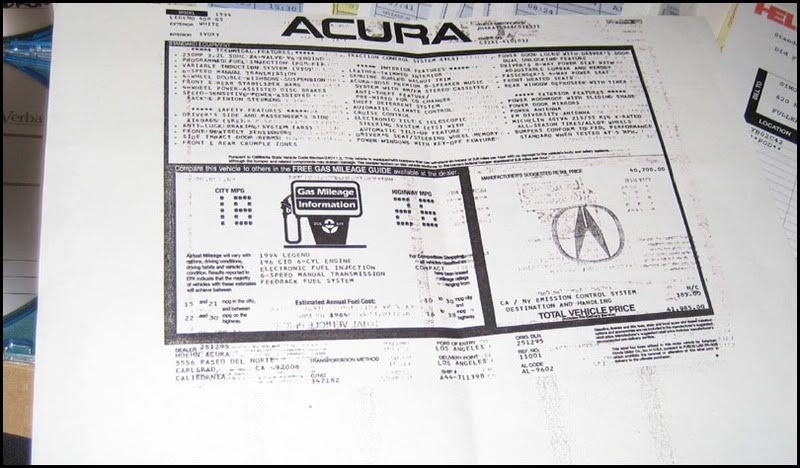 Amazing 207,000 mile front seat. How is this possible?!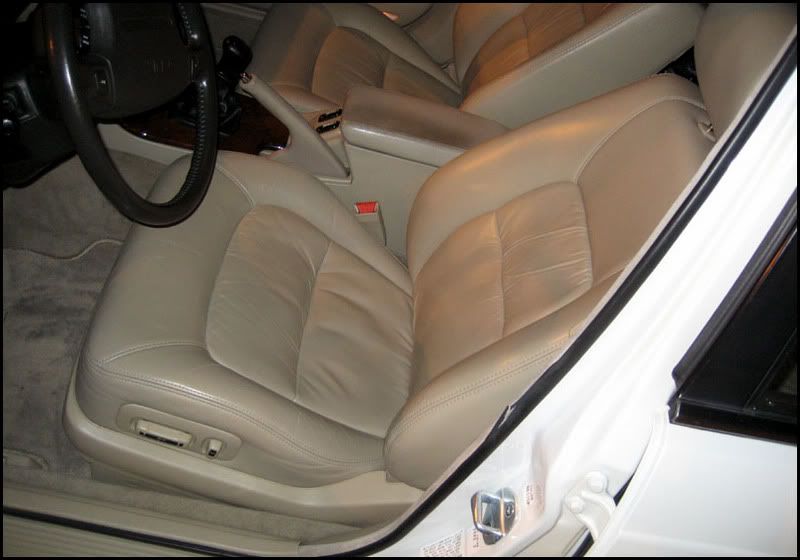 Like I said, the backseat is brand new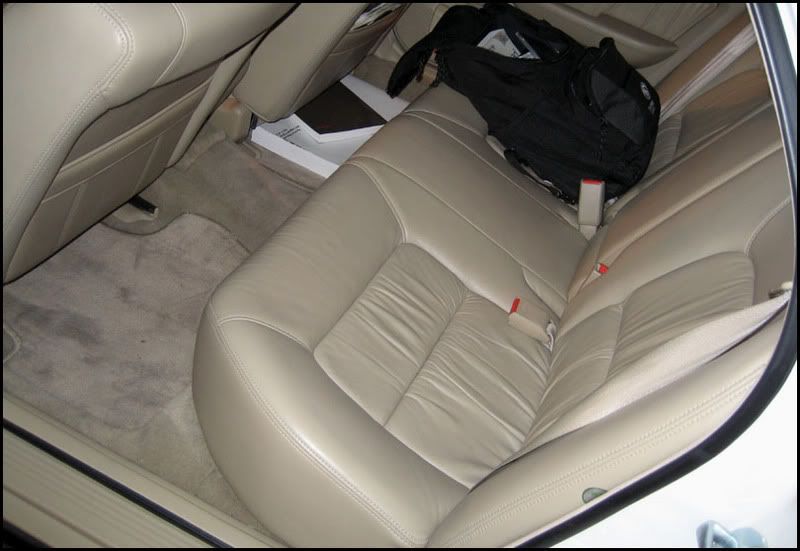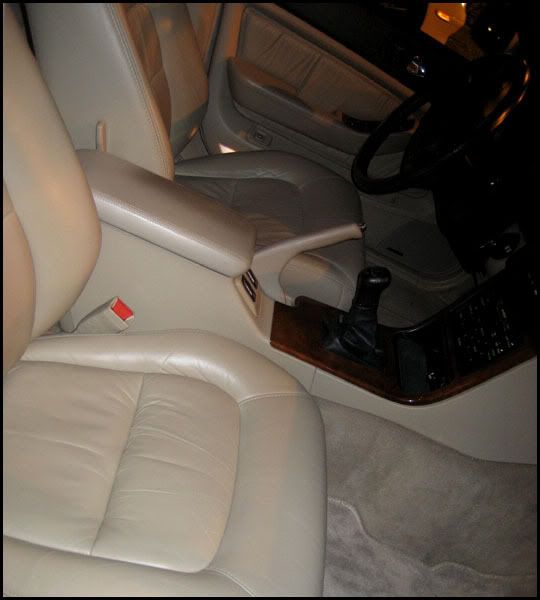 Gassing up in Palm Springs, CA on the way home. Dude in the truck next door was wondering what the crap I was doing, lol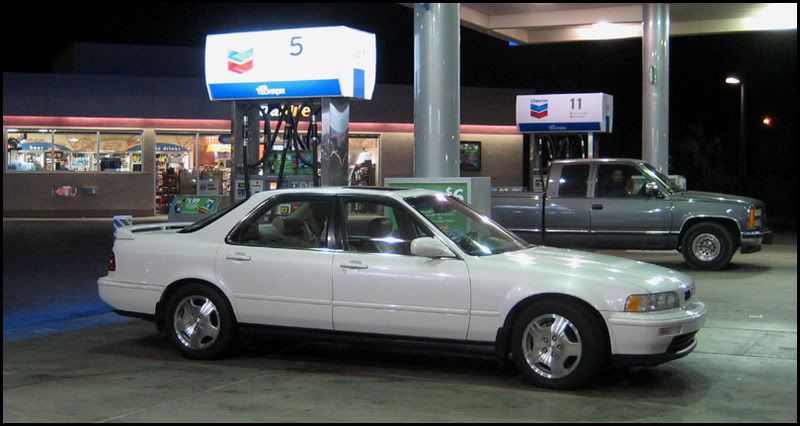 Fun shots from the drive home. I love this RV park
.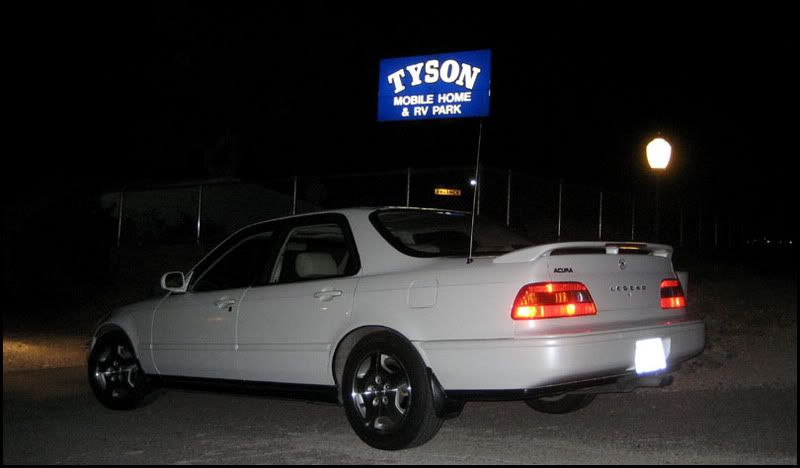 Home in my driveway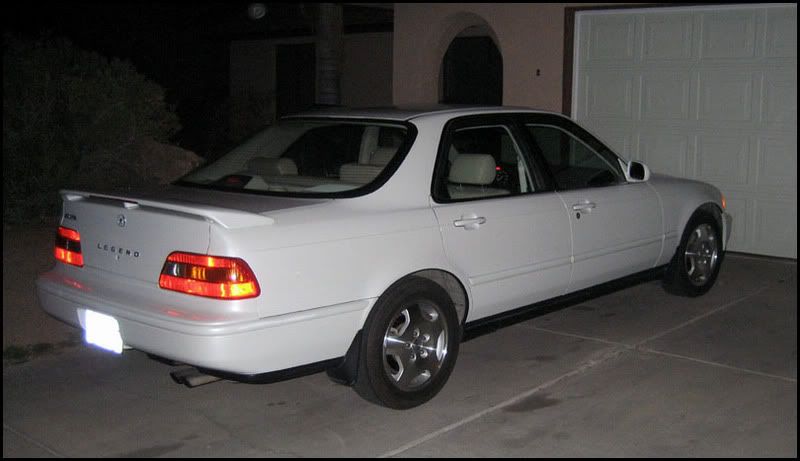 Proud new member of the G2 sedan family! The LS coupe has 270k so I'm dang near a half million miles with the two cars combined.
:woot:
Tyson