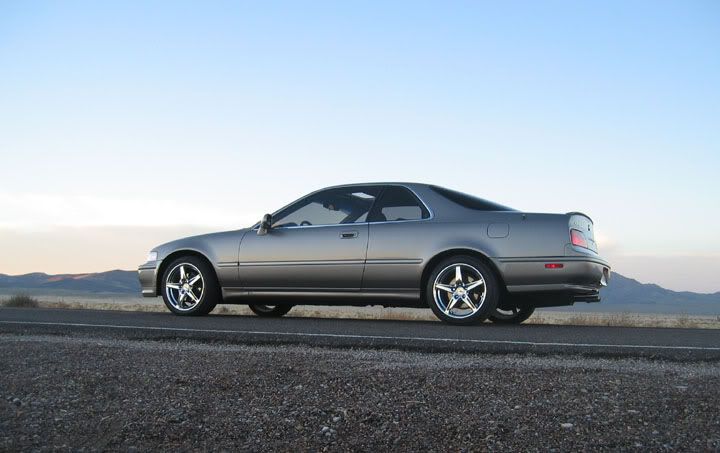 This morning's cruise is better suited to a story (all true, of course):
"Four o'clock in the morning. Miles of road continue to unwind in the vast wasteland of southern Nevada. My headlights pierce through the pitch-black night and illuminate the painted road lines like neon against the asphalt. The road is Highway 375 - the famed Extraterrestrial Highway, so named for its proximity to Area 51. Destination: Rachel, Nevada. Rachel is the closest civilization to Area 51, and boasts a population of nearly 100. I'm getting closer but can't help but be a little bit on edge because I am traveling unfamiliar highways in the middle of the night, and I haven't seen another vehicle for the past sixty miles at least…"
This morning I traveled to Rachel, Nevada. The town is the closest you can legally get to Area 51. The round-trip was 400 miles.
From an online article about Rachel:
Rachel, Nevada takes us to a small town 110 miles from Las Vegas, site of a formerly secret US Air Force installation known as Area 51. The base develops new planes such as the stealth bomber. The secrecy shrouding Area 51 has given rise to suspicions over the years, earning the town of Rachel (primarily a collection of trailer homes) the title "UFO Capital of the World," and Nevada State Highway 375 "Alien Highway". The film focuses on the everyday people of Rachel, once left alone to service the military, now the center of tourism and a publicity boom. There are enough stories and photos to persuade even the most die-hard skeptics that something extraterrestrial may be going on.
More info here:
http://rachel.dreamlandresort.com/
There's not much to take pictures of. There is the ever-famous "Little AL-E-INN" that I had to get pics of. And then there are the Extraterrestrial Highway signs which are pretty cool. I forgot to get a picture at the gas station, but it only had one pump and only 89 octane. lol
On to the pics I did take. I used the same backgrounds a lot because I didn't have much else to work with.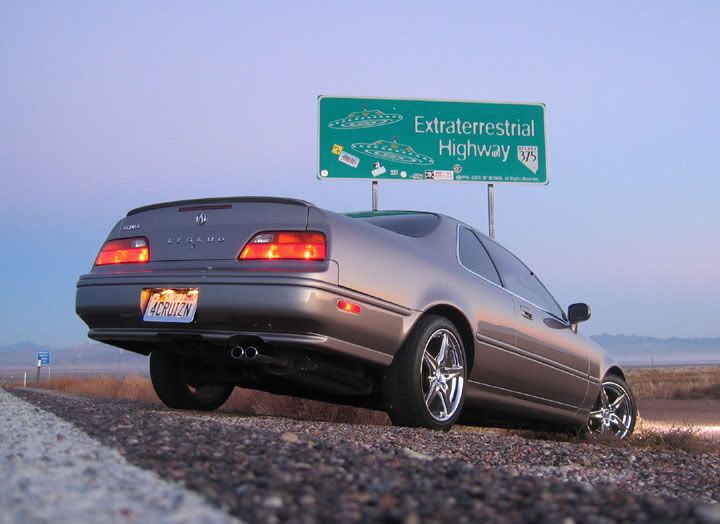 Population: Humans - 98, Aliens - ?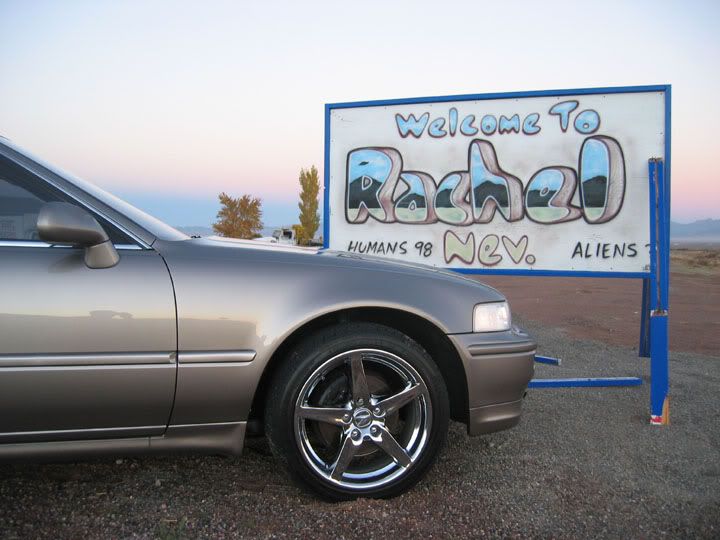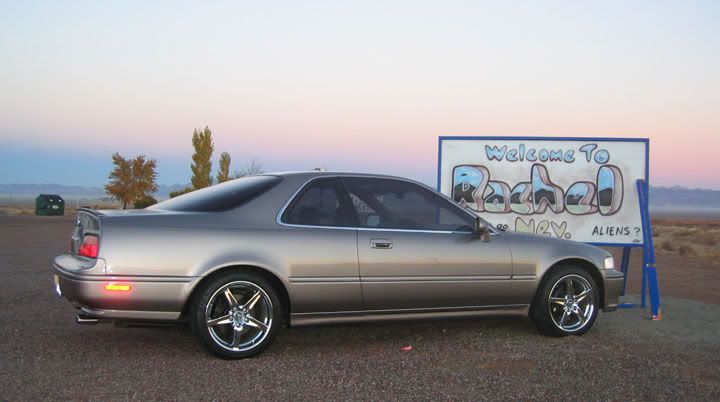 LOTS of open space without any people, buildings, or anything!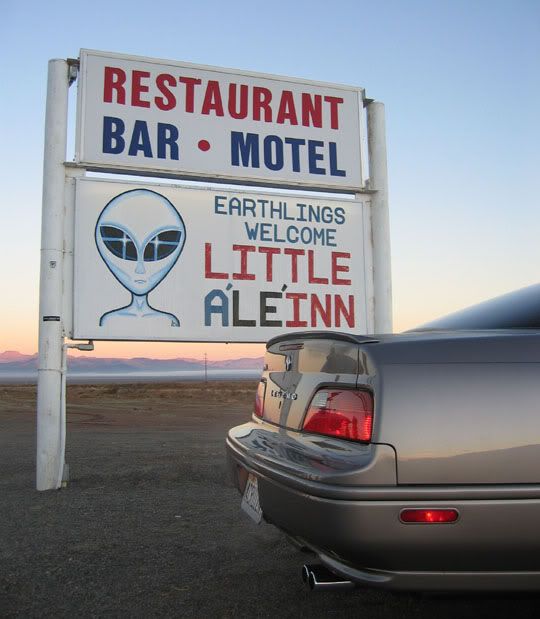 You probably noticed by now that I got my new spoiler (and a new back bumper) installed this week.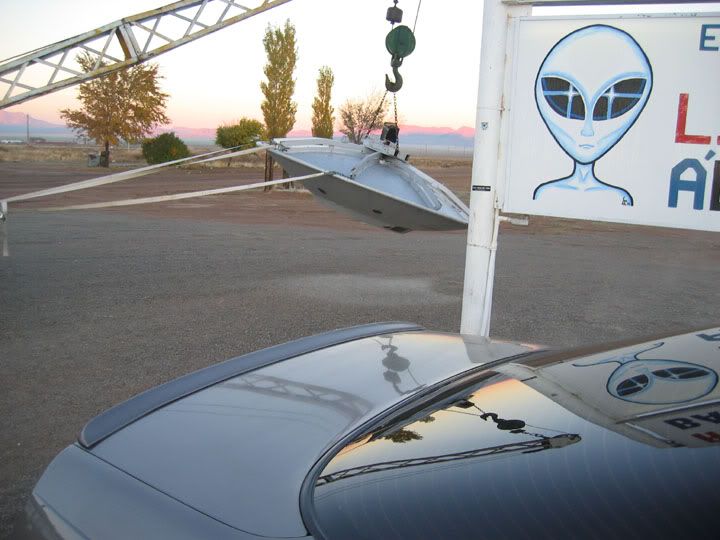 The spaceship has landed!!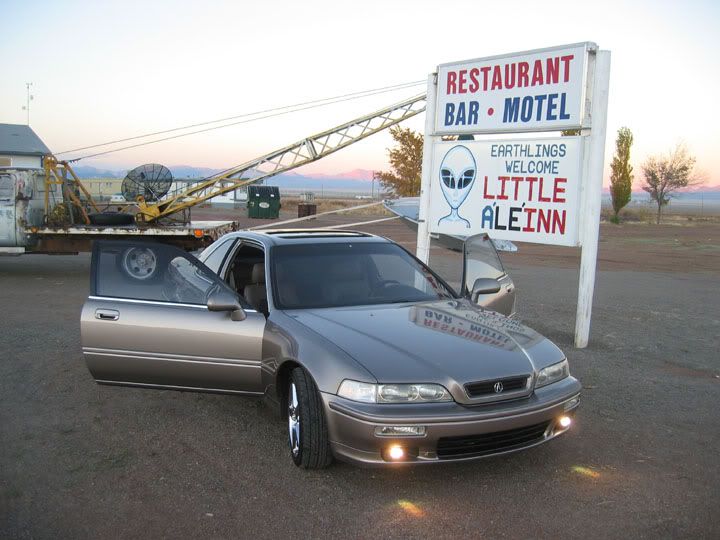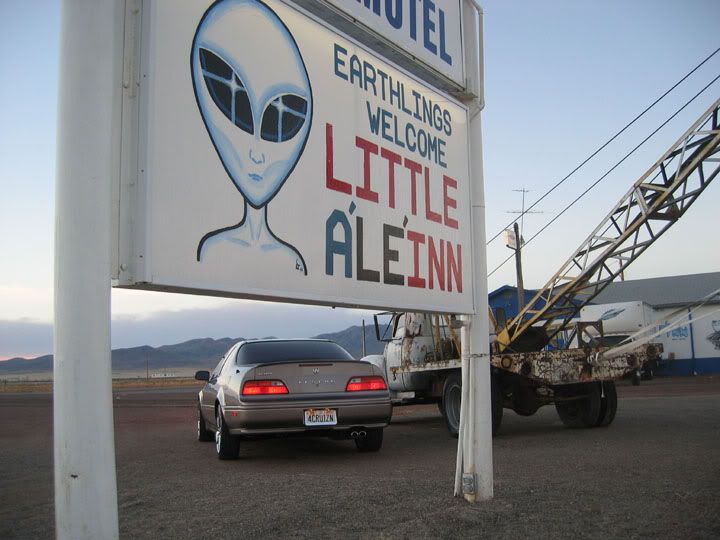 Here's one of my favorites: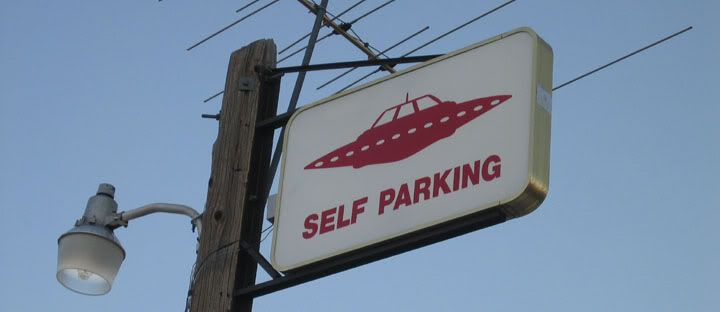 And of course, I did park there!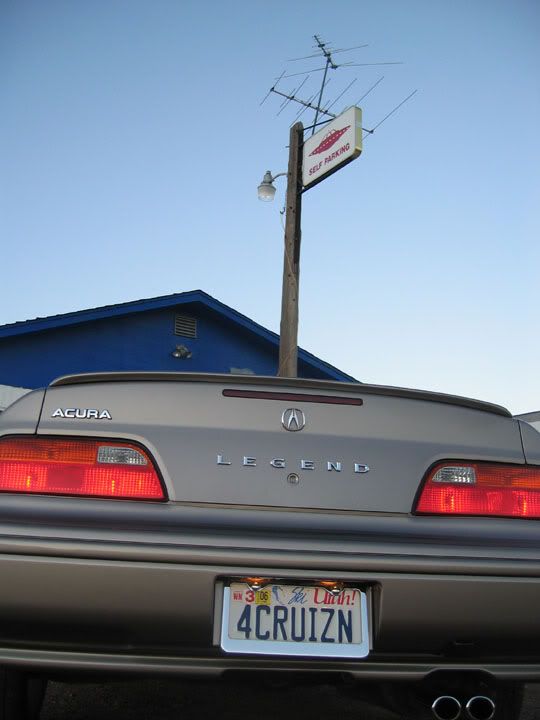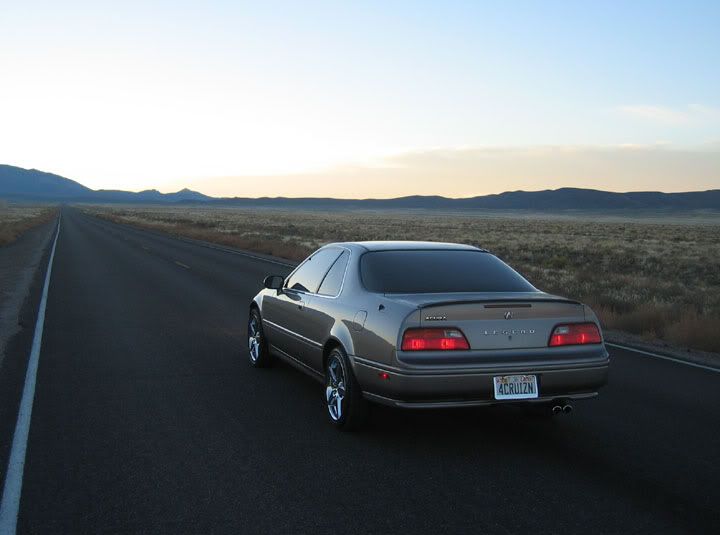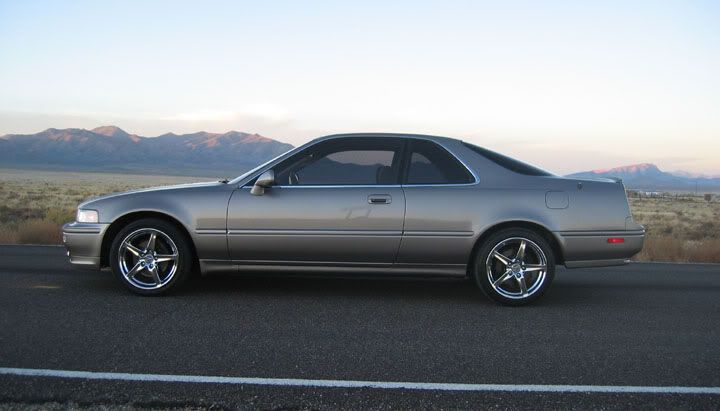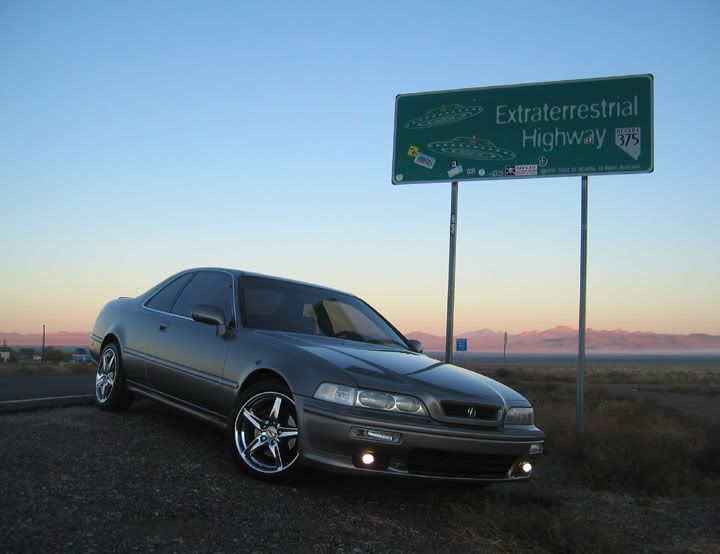 I don't know why my front tire looks out of round here... Weird.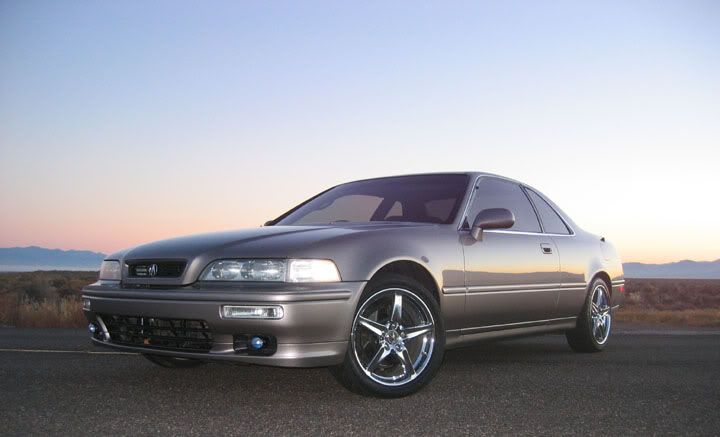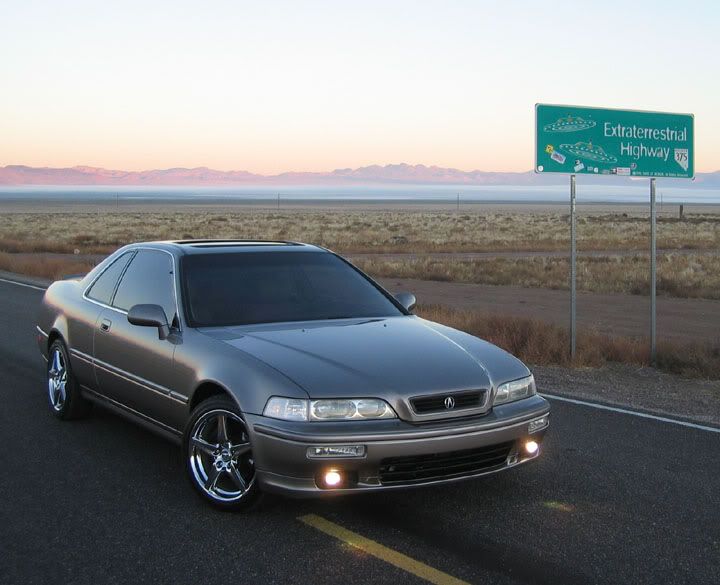 There was dew on my gas door cap here. D'oh!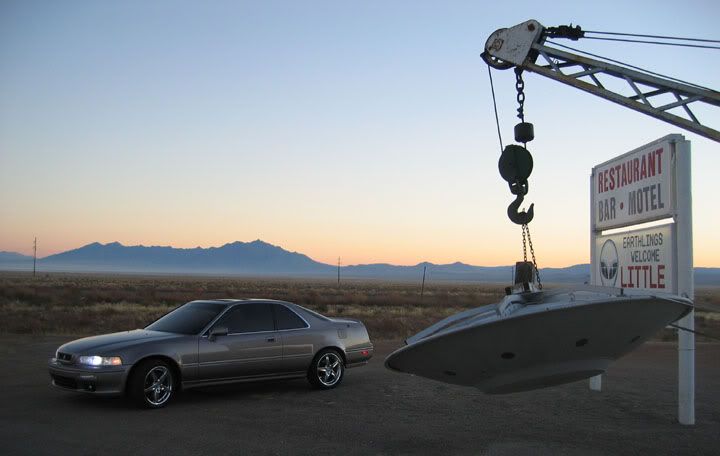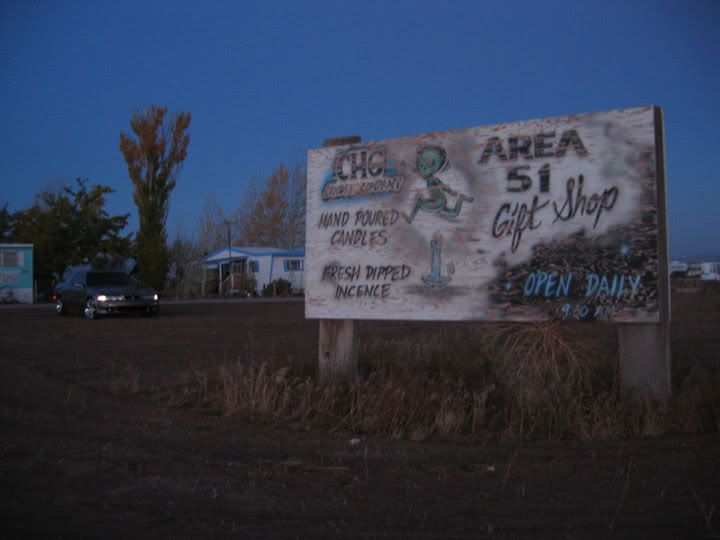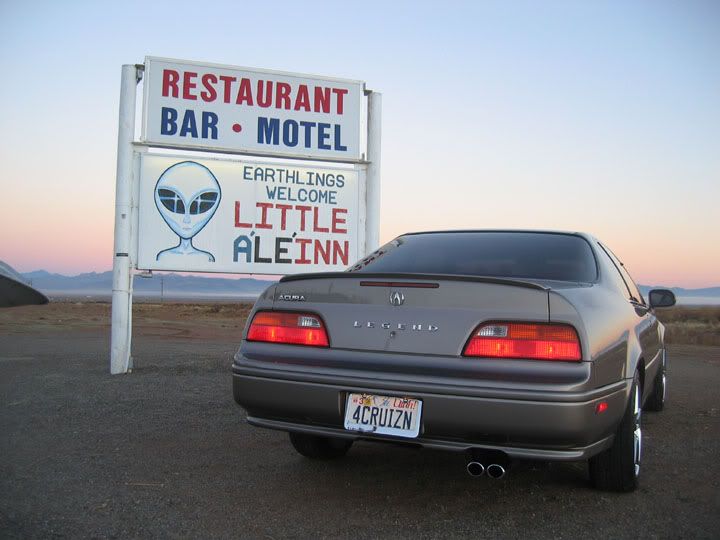 When the movie Independence Day was filmed in 1996, they put a time capsule in front of the A-LE-INN. Here's the placard and monument.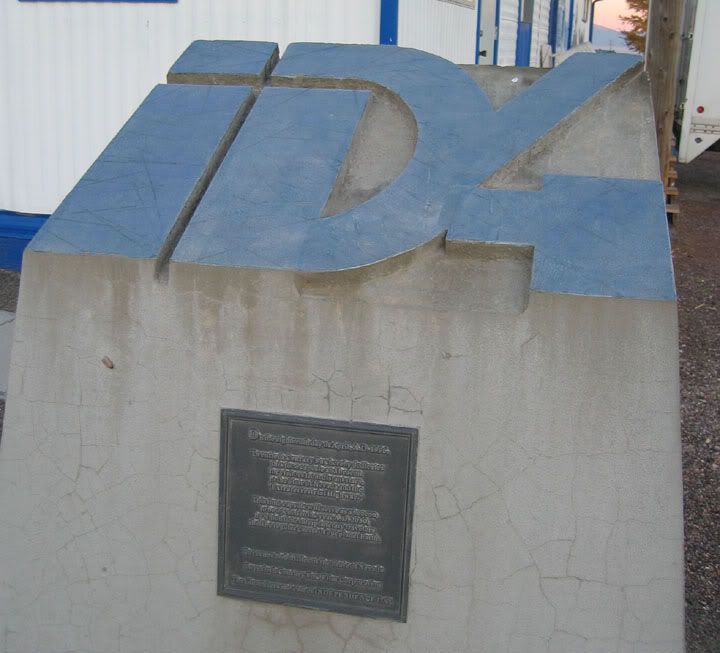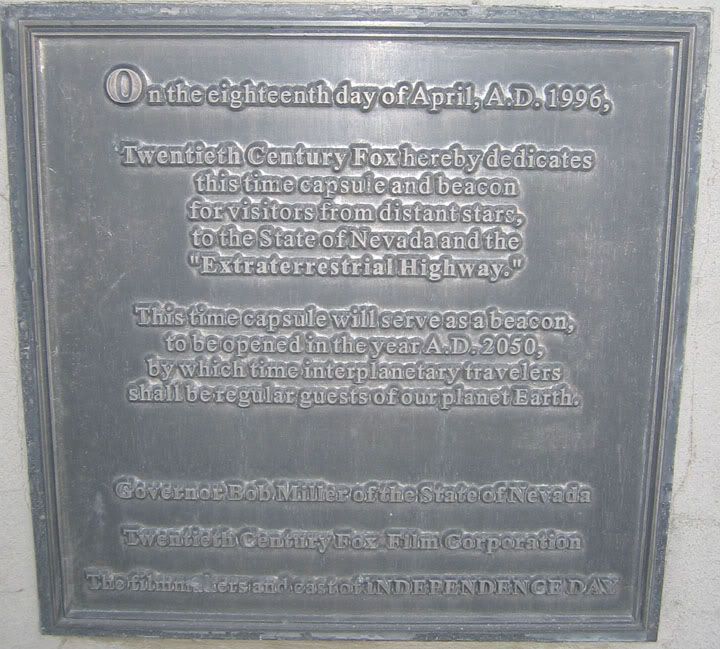 The next picture is (according to my map) one of the dirt roads that leads to Area 51. Had I gone any further, I would have been approached by armed security guards in Jeep Cherokees, and probably fined $600.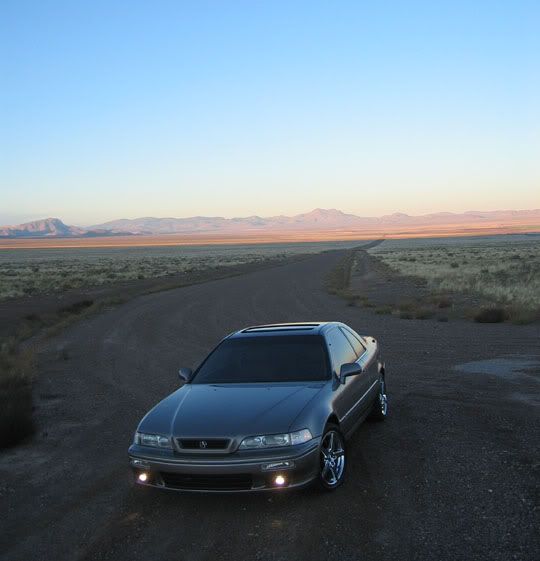 Current mileage as of today: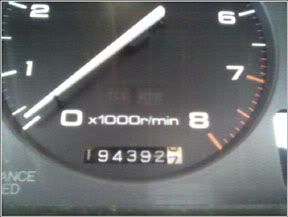 BTW, the Sarona roof wing/spoiler I recently purchased is for sale. I decided not to use it. Email me to inquire: tysonhugie at yahoo.com