Wondering why your gas mileage is not as good as your window sticker says?
Starting in 2008, the EPA recalculated the MPGs on window stickers for all cars since 1985. They did this to better reflect actual MPG's.
On average all G2 Legends MPG's were decreased by 2 MPG. Here is a chart I pulled together: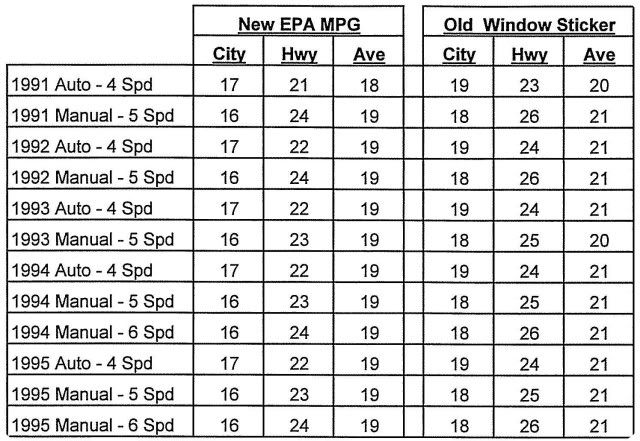 .
.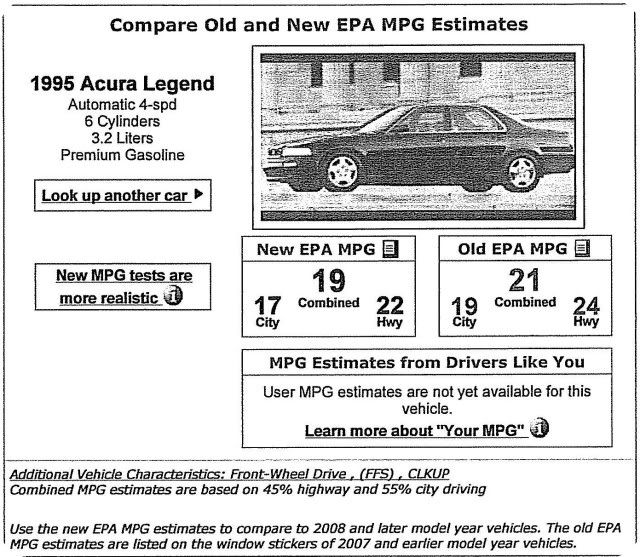 .
The above chart is from
2008 Fuel Economy Tests
Your mileage may vary because these charts are for stock Legends, which many Legends on our site are not :thumbsup: ....though mine is.
Also I know many 5 and 6 speeders may :flame: this info, but keep in mind the average mpgs is based on 55% city and 45% highway. So adjust accordingly. Also, they are not my calculations, I am just reporting what this government website says...
Based on this new info, my car is just about right (1991 auto). My last tank was 17.72 mpg in stop and go town traffic.
.