·
NALM '20 Seattle dreaming
Discussion Starter
·
#1
·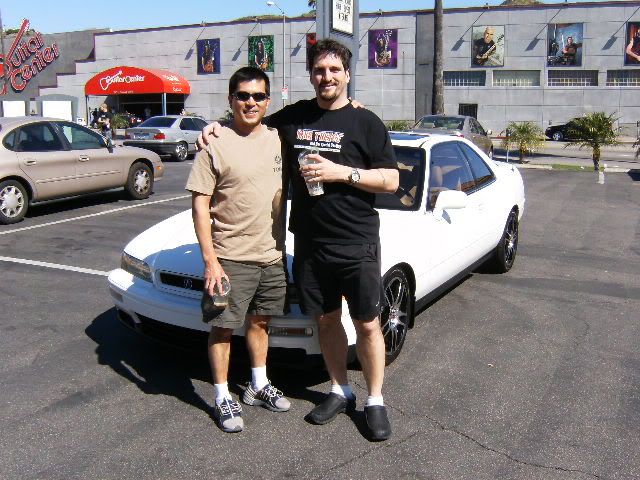 Well not to be too long in typing but my oldest son and I were REALLY trying to get tickets to a sold out show in LA weeks ago (see post in the lounge) and MELLO came through for us after I had found the tickets.
:woot:
NOT TO MENTION Mello has had (is having) one of the BEST most participated group buys that I've ever seen in my 1.5 years here on A-L.com.
Stromung mufflers and B pipes !! The last time I purchased this exact set up cost me $200.00 + more than Mello's GB.
Mello went out of his way to pick up the tickets I had secured, and when meeting us the morning before the show, was gracious enough to drive out to our hotel to deliver the tickets, and then take us on a ride through Hollywood hills, Bel Air, and down to the beach.
All Mello would allow me was to buy him a coffee that morning.
My son and I got to meet an AWESOME A-L.com member, oogle (and ride around in) his fantastic 6 speed coupe ! door suckers and coupe seats FTW!
Many thanks to Mello for without his help (and generosity) Getting those tickets would have been a helluva lot harder !!
Mello - I am your personal transportation and tour guide if you ever make it up here to soggy Seattle. THANK YOU !!!!!