Here is something I can offer for the community.
Custom ADDCO rear sway bar bolts
"Group Buy" closed. (2007 dec. 1.) All bolts sold, thank you again and I hope everybody is satisfied.
The Addco rear sway bar has wider end link than the oem.
Stock bolts aren't long enough so I decided to produce custom bolts.
Currently I have 16 sets for sale. Bolts are direct replacement of oem ones.
If you have any questions feel free to ask via pm, email or in this topic.
Specification:
-machined off from M16 grade 10.9 bolts.
-radiused neck to prevent breakage
-no threads where the Addco bar sits
-bolts are zinc plated after machine work
-M10 washer
-M10x1.25 nylon insert self locking nuts
One set is:
2 custom bolts
2 washers
2 nuts
Pricing:
1 set shipped to USA: 39USD
If you need more than one set shipping will be slightly higher depending on quantity.
Payment:
Only way of payment is paypal.
Payment address:

[email protected]
Shipping:
Shipping method is registered priority airmail 5-10 workdays delivery.
Tracking number is available but no online tracking on usps.com only delivery confirmation.
I think you can get info via phone.
I will send to the buyer paypal email address a photo about the package and a scanned copy of the shipping label.
.
Finished bolts: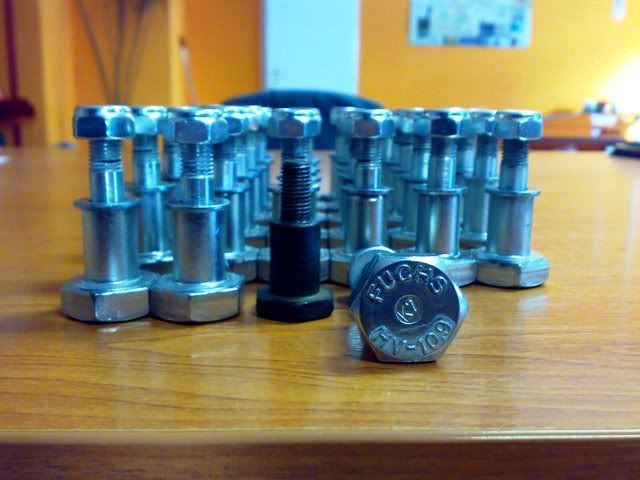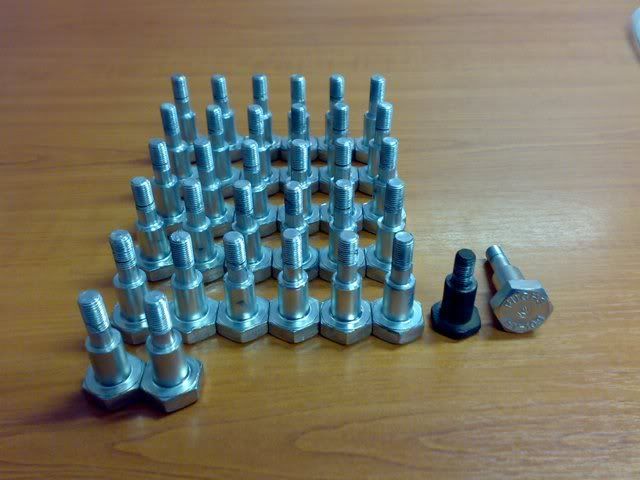 Progress pics:
Enjoy...