Discussion Starter
·
#1
·
jus washed my car today and took some pics... i know its no where near the best lookin legend out there so dont be to harsh on me its my 1st car.. i bought it when i was 18 (3 months ago) when i 1st bought this car it was a real piece of sh*t n wasnt even driveable.. trans & mounts were bad, cracked winshield, no inspection sticker, 2 flat tires, no speakers, battery was no good and it looked like it havent been washed in YEARS inside and out.. ive jus about bought it back to life now the only thing i need to do is get it painted.. i plan on havin it done sometimes this summer..i would have it done before then but i have 2 get ready for prom in may so i have to put that off.. i got a quote for $2,500 to get rid of the rust spot above the real wheel and remove all dints and paint the whole car. does it really cost that much to paint a car
i really dont wanna spend over 1000 but anyways here are the pics...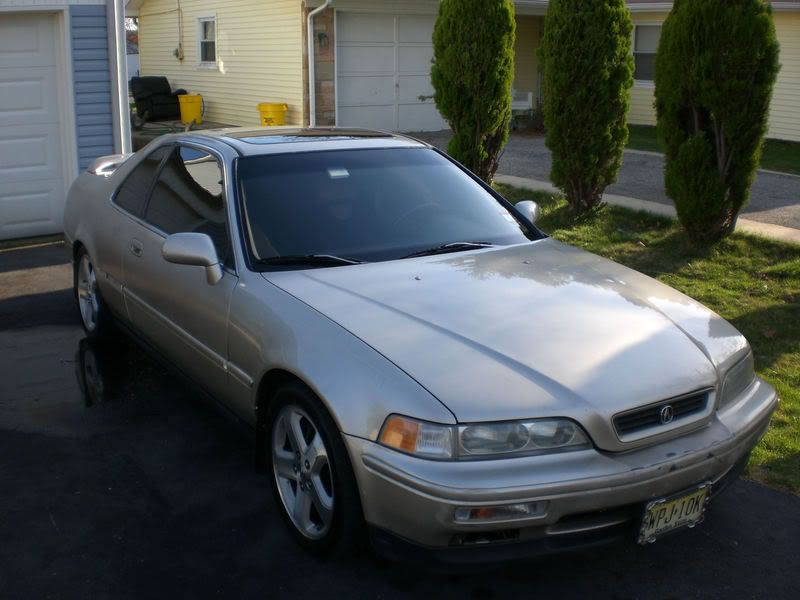 5% tint all around (did it myself)
this is the worst side of my car.. it looks like they tried to paint it their self and did a horrible job.. it doesnt even match!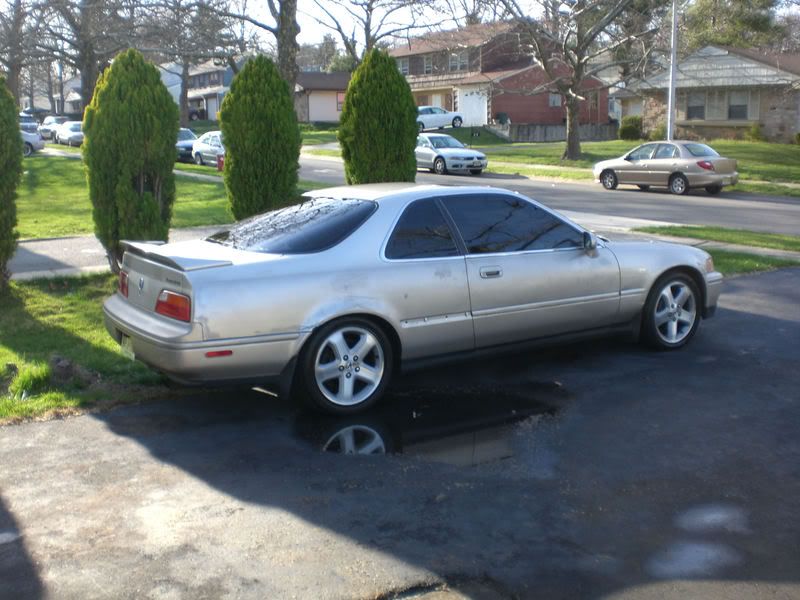 kinda funny b/c when i bought the car the engine was the cleanest part of the car
my favorite part...
the list:
5% tint all around
remote starter
pioneer speakers
amp & 2 12" subs
kenwood head unit(taken out)
pioneer navi
and this is only a start more to come...
4 channel amp for inside speakers
new leather
19's?
exhaust?