I got side-swiped on my way to work today. Don't know if the insurance company will total it or not, bent frame I dunno....drives fine tho...No tickets issued on scene. Sorry for the bad pic, was w/my cell phone, I was pissed...and I know my fingers are in the way....this sux, lol.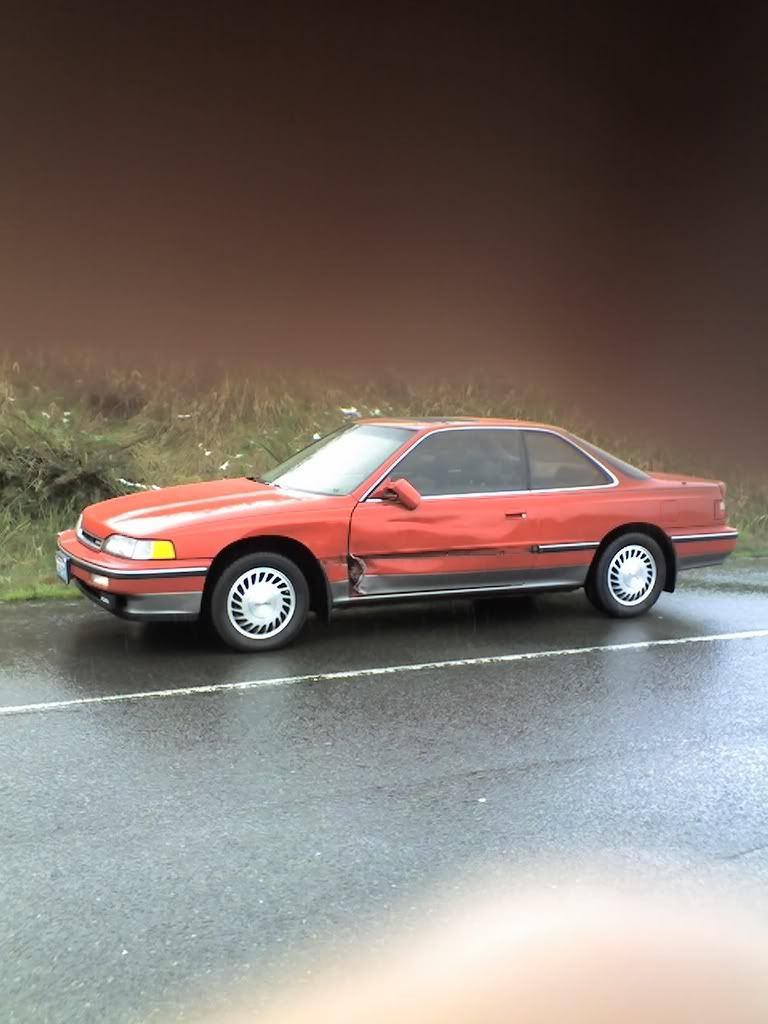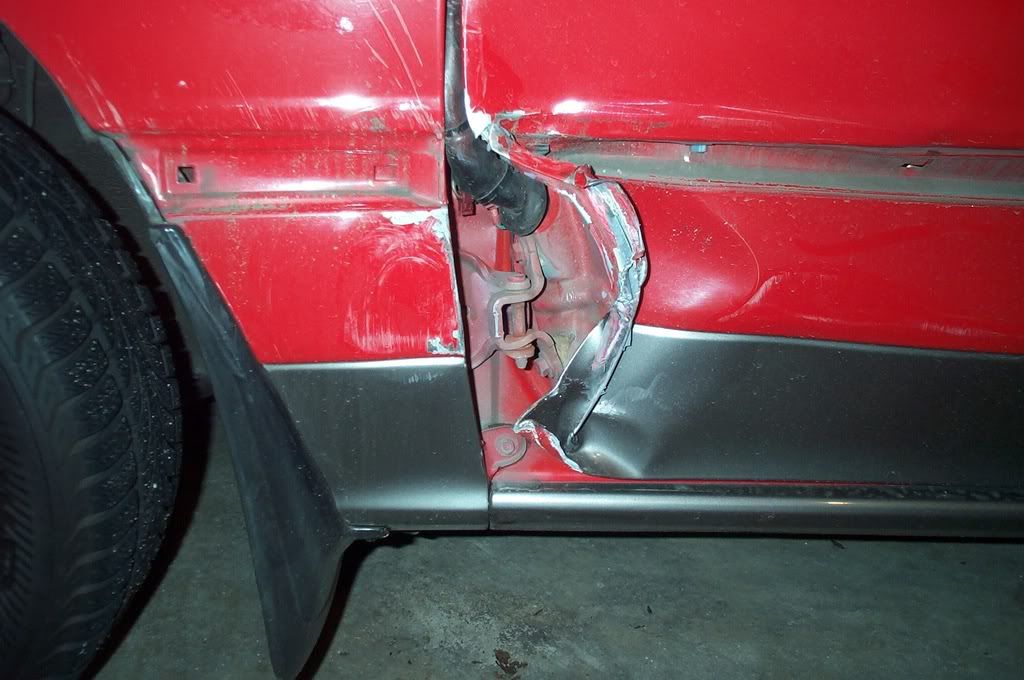 Pushed the speaker cover out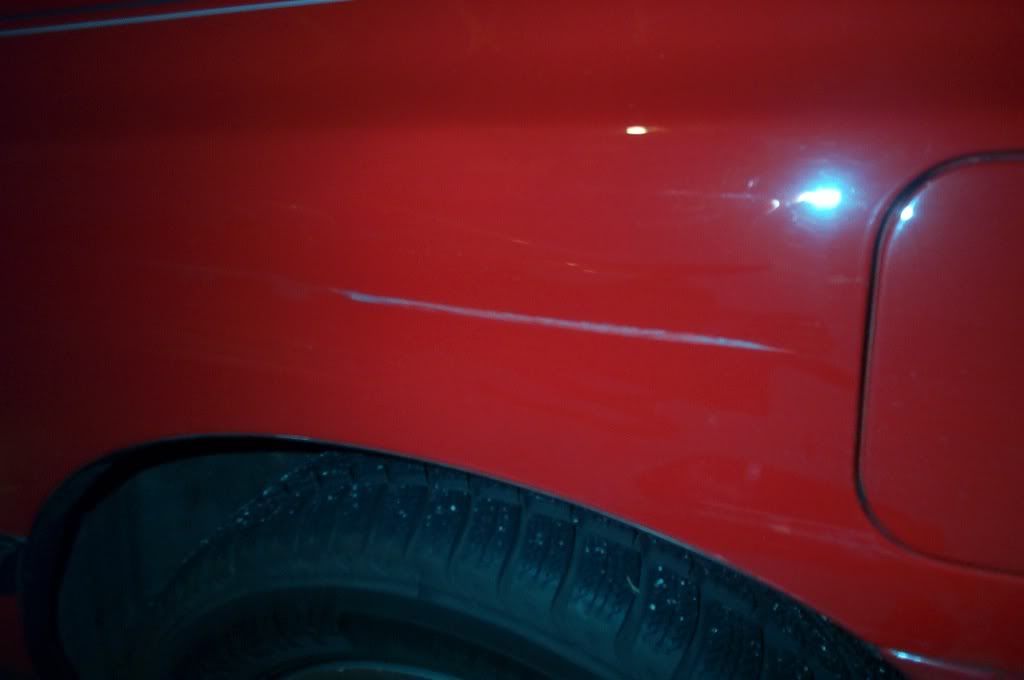 Update: just ordered a new front fender from Acura of Lynnwood $323.74 w/shipping, pick up tomorrow.