The day has come.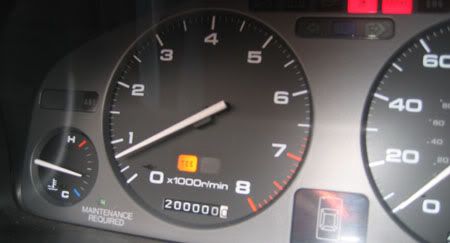 Having some fun at the church parking lot this morning (notice the slide marks)…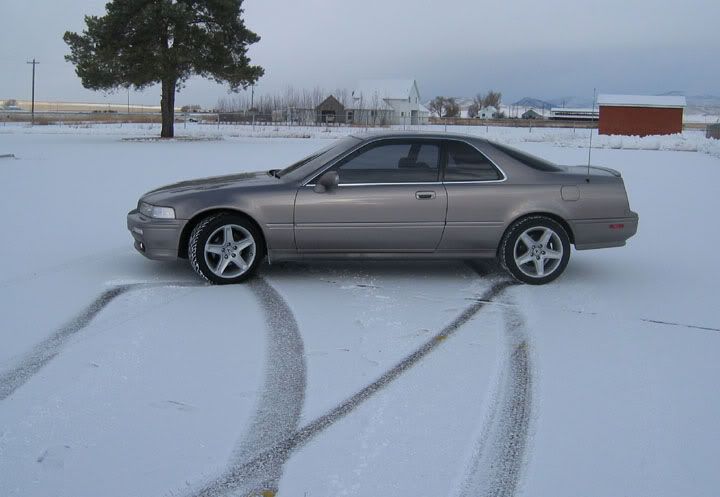 This car's been around. I've driven it through the following states: Arizona, California, Colorado, Georgia, Idaho, Illinois, Iowa, Kentucky, Missouri, Montana, Nebraska, Nevada, New Mexico, Oklahoma, Oregon, Tennessee, Texas, Utah, Washington, and Wyoming. It's been a lot of fun. Next year I'm planning to drive to Alaska toward the end of May via the Alcan Highway.
I was fortunate to purchase the car from the original owner who provided every receipt for every service since "she" had driven it off the showroom floor. In talking to her, I found out that the car was the dealership's "tester" car. She remembers seeing it in mid-1994 on the lot, and then she picked it up that same year in late August. I bought it in March, 2003 with 95,000 miles. As you will see, the services were mostly performed at the Acura dealer, with others being performed at a Honda/Acura service facility.
Here are some snapshots from along the road to 200,000. Hope you like them.
100,000 miles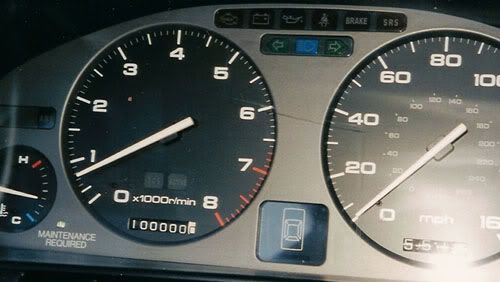 111,111 miles at 111 mph
123,456.7 miles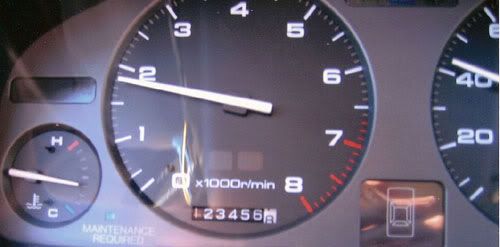 149,999.9 miles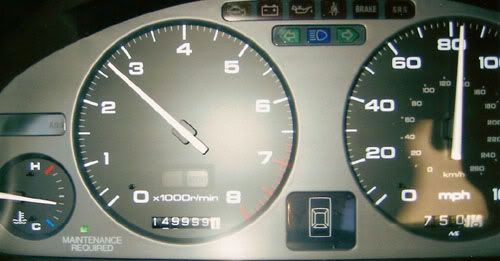 170,001 miles (too late on the camera quick draw while driving)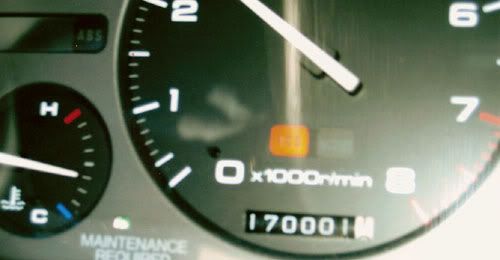 Now the records. Here's my giant (and continually expanding) binder of receipts:

Finally, screen shots of my Excel file detailing each receipt I have: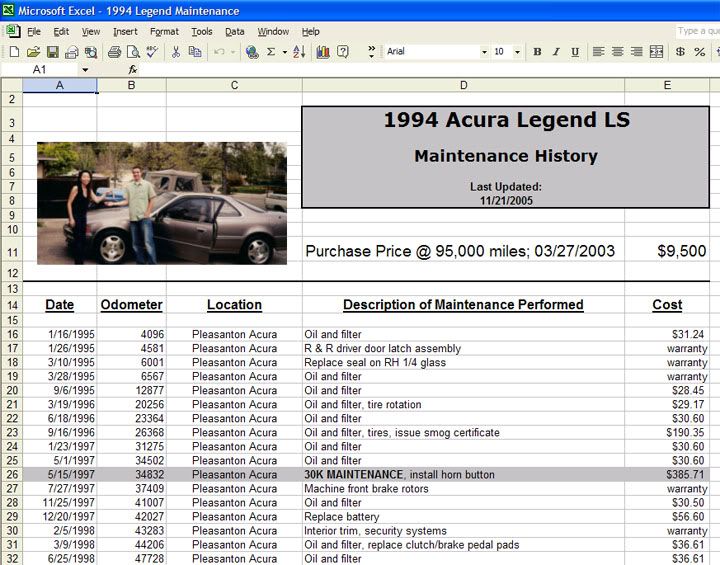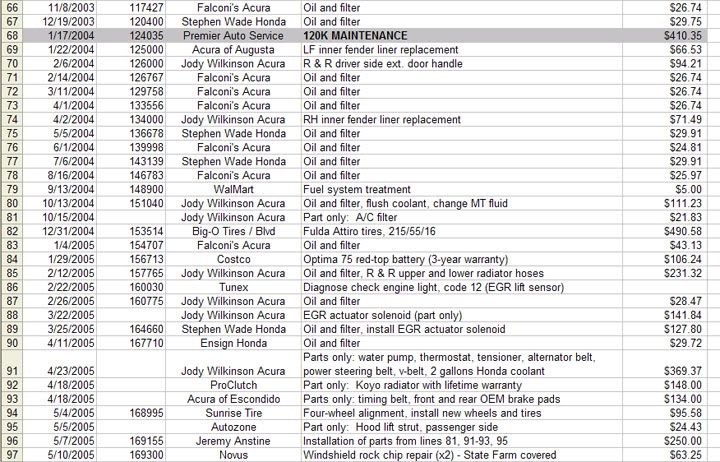 Interesting to note that the car is on its original engine (including headgasket), transmission, clutch, axles, suspension, etc. If it's not on this spreadsheet, it hasn't been changed. I've had the oil changed 33 times during my ownership and have used 5 different sets of rims/tires.
Conclusion: It costs about $11,000 to maintain a G2 Legend, from brand new to 200,000 miles. Keep in mind that this file does not include (with the exception of a subwoofer and a maybe a couple of appearance items) anything besides "maintenance." I keep my record of aftermarket accessories and upgrades completely separate.
Look forward to my post at 300,000 in about 2 ½ years.
T.