Discussion Starter
·
#1
·
Alas, I have a Legend obsession besides taking pictures of my car. It is collecting ANYTHING in print that is related to the Legend. I have been collecting Honda/Acura automobilia, literature, etc. for nearly 9 years now. Most of this stuff has come from eBay; some I've just acquired through dealers, making copies at library archives, etc.
Do you think I'm missing anything? (Besides a life)
This is the master Excel file -- similar to what I have done with my vehicle maintenance which many of you have seen.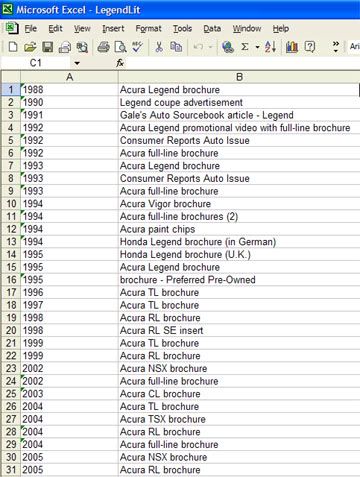 Here are a few of my favorite pieces for you (in random order)...
From Lowrider Euro:
An ad that says it all: Looks ARE everything!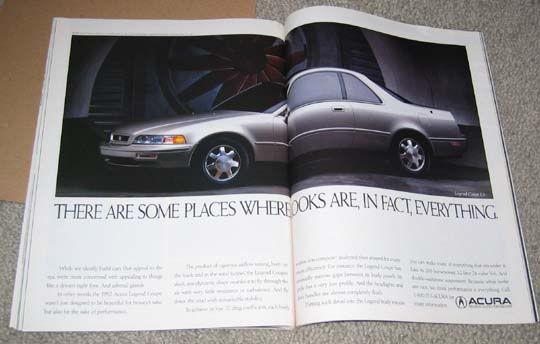 A promotional video from 1992 that I acquired awhile back: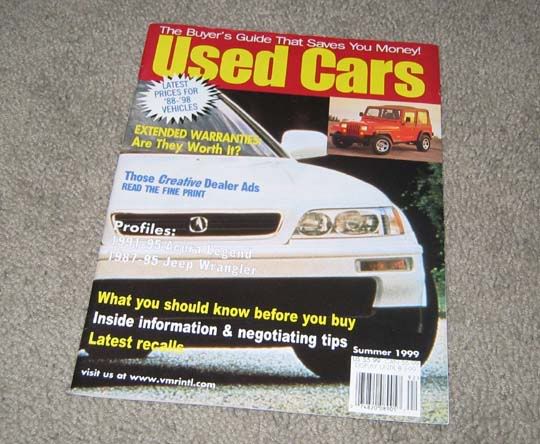 Preferred Pre-Owned brochure: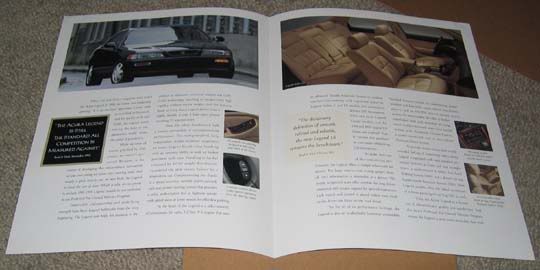 From Max Speed:
The oldest piece of literature I own on the Legend: "Honda's Luxo Sedan"
A brochure from the United Kingdom (EDM baby):
I love this one. A Legend Reborn! on Autoweek:
Here's one where the coupe 6MT came in LAST PLACE versus a Cadillac, a Lincoln, and a Lexus:
The infamous G1 turbo:
G2 brochure in German: (Legend coupe and limousine)
A couple more images from the German brochure:
Another "versus Lexus SC" article:
From Car Audio:
So... Anybody got me beat on Legend literature?