I grabed my fog switch from a junk yard and didn't grab the sub cord, the grey connector with three wires that comes with the fog switch.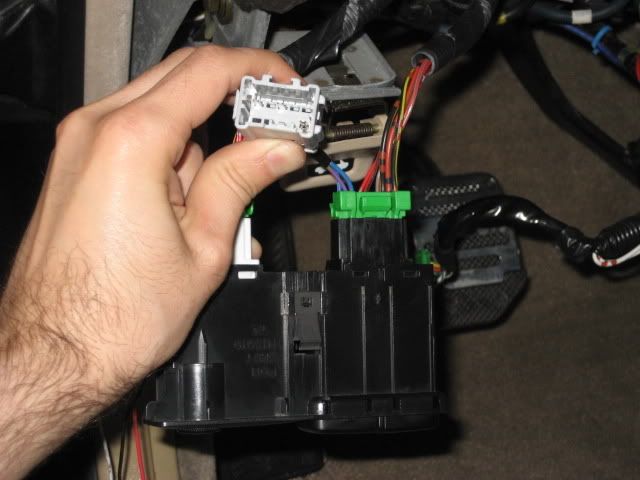 I just installed my new oem fogs but cant turn them on without the sub cord right? Is there a way to connect the fog harness straight to the back of the green connector on the switch? The fog harness has 5 wires that plugs into the sub cord wich only has 3 wires. any answers help.
Thanks
It sucks to have everything installed and not be able to turn them on!
ImageShack® - Image Hosting