2a:
If you tripometer works sporadicly, remove your guage cluster and try to problem solve it. You can usually tell whats not making contact. It looks something like this: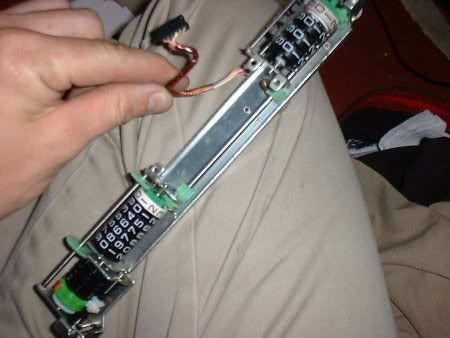 If both your tripometer and odometer are working sporadically, check this harness my finger is pointing too for proper contact. Also lubricate the wheels.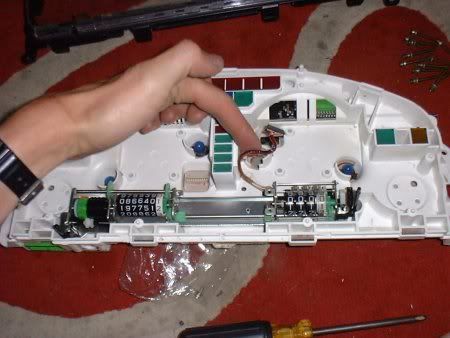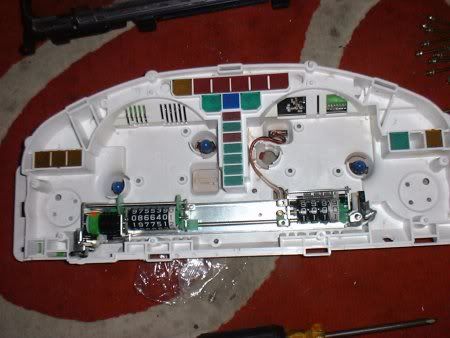 Puzzle anyone: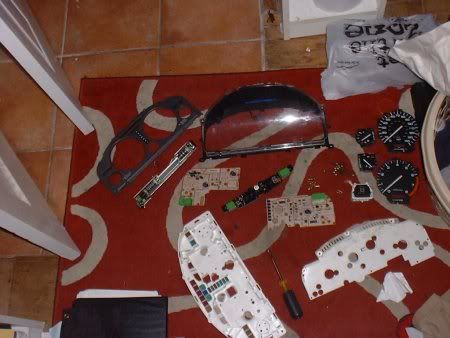 Hopefully MikeD will find this thread and give much more valuable information reguarding this issue.
EDIT: Just found 5a:
Buy a used cluster. You can roll the odometer backwards/forwards (but takes a long ass time)