2004 TL wheels. Tires are brand new 235/45/17 "Essenza Type R."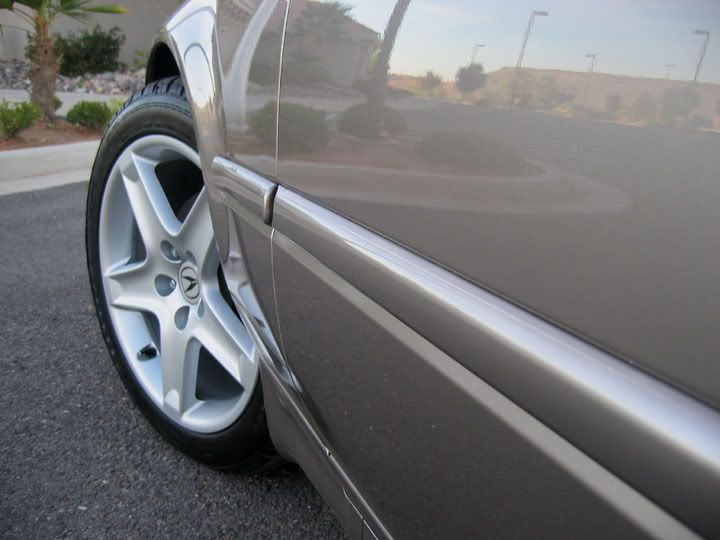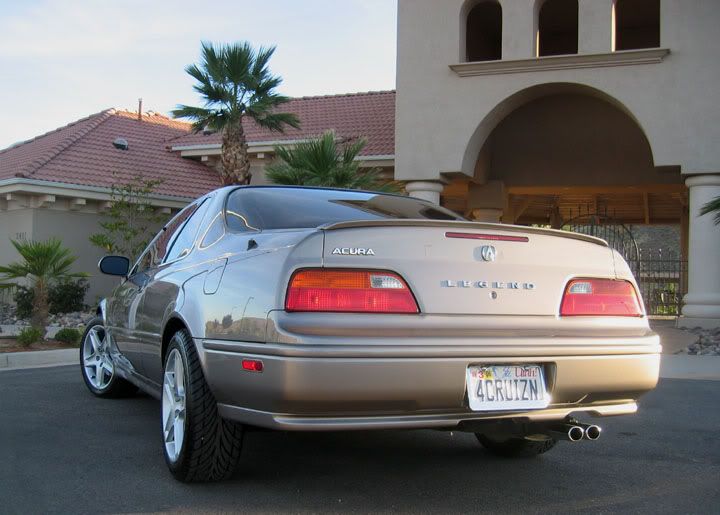 These wheels are not my favorite, style-wise, BUT I am absolutely thrilled with them for four reasons:
1) They were free
. My brother runs a wheel/tire shop and had these in back room storage for several months. I was in there one day and asked if I could have them. All I had to pay for was the machining (paid $150). Can't beat that price for a new set of tires AND wheels! They do have some curbage, but hey for winter wheels I can't complain.
2) Ride performance is incredible! Now I understand what Pontiac meant with its ad campaign "Wider Is Better." All I can say is wow - these tires are meaty, and there is a whole different driving feel while having 8" of rubber on the road. I am so glad to ditch my Falken Ziex 512's. They were a headache since Day One, IMO.
3) They do NOT RUB! (On my stock suspension anyway) I tried everything - going up my steep, angled driveway, having a load in the back (my RSX wheels), cornering, everything. They just will not rub.
4) My speedometer is actually accurate now. Have a look at the following snapshot from the tire size calculator. I wish I had a comparison pic so that you could see the difference in overall diameter between these and my old 215/45/17's. It's a huge difference. According to the wheel size calculator, those tires were throwing off my speedometer by nearly 3%! -- In other words, when my odometer said that I had driven with those tires for 20,000 miles, I had really only driven on them about 19,500. Interesting. Now with these big tires, as compared to the stock GS tires (215/55/16) the difference in overall diameter is LESS THAN 1%. Yay!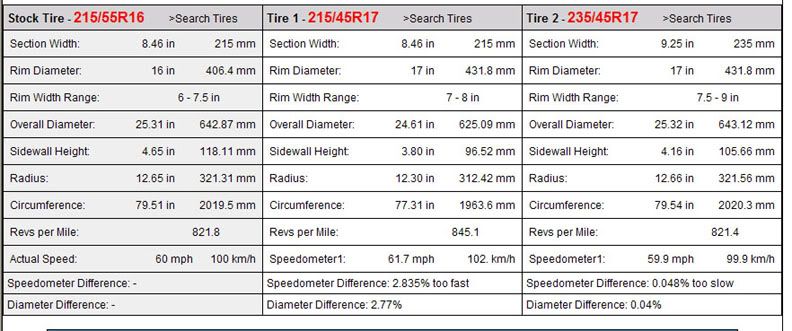 On to the pics... And be advised, some of these are "repeat backdrops" that you may have seen before. Sorry, I didn't have time to drive 400 miles for the pics this time
...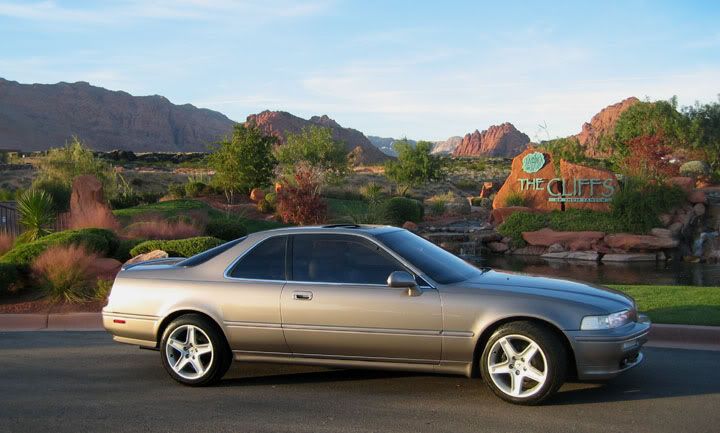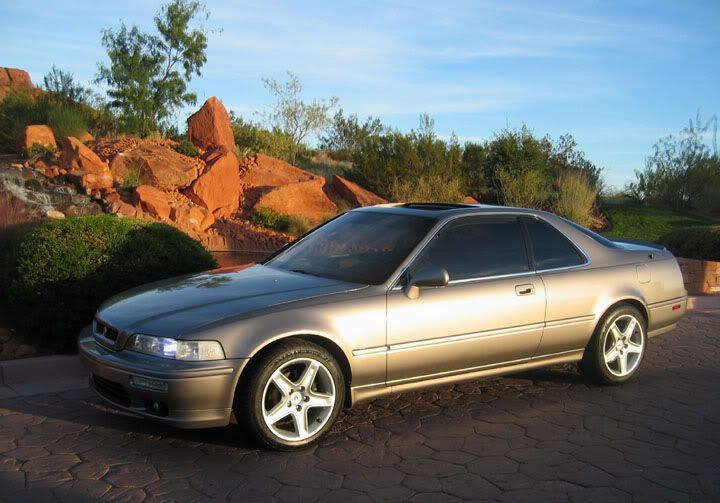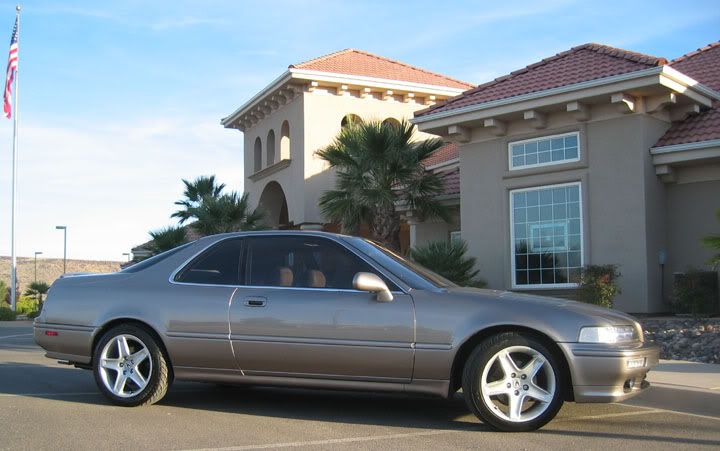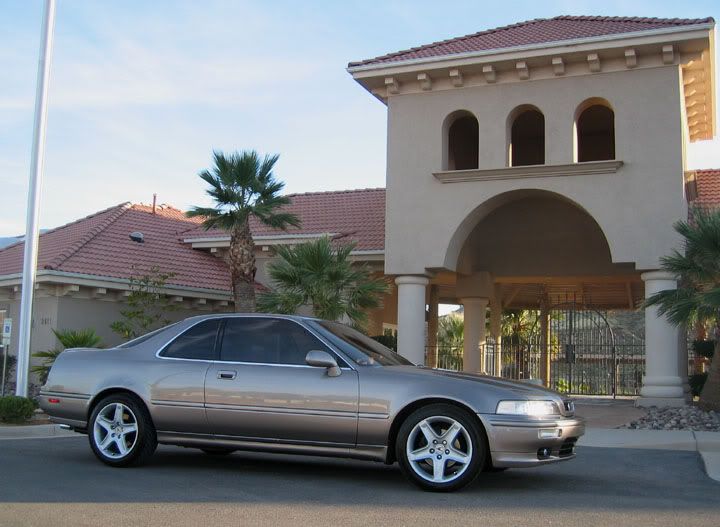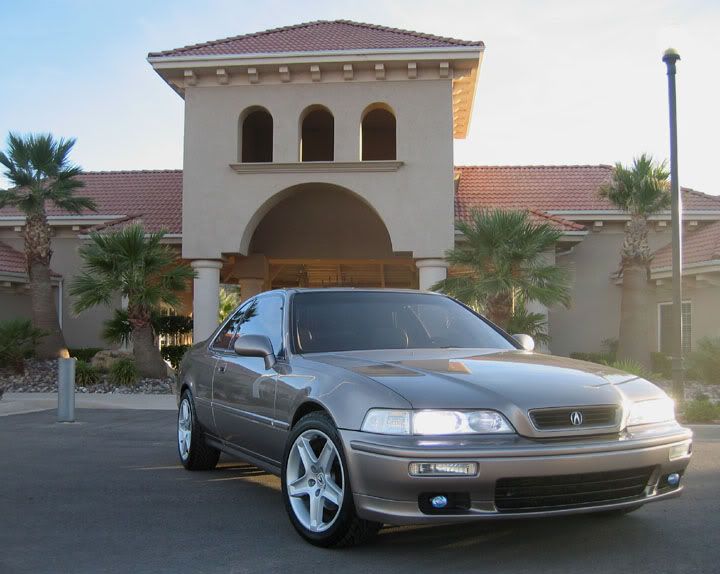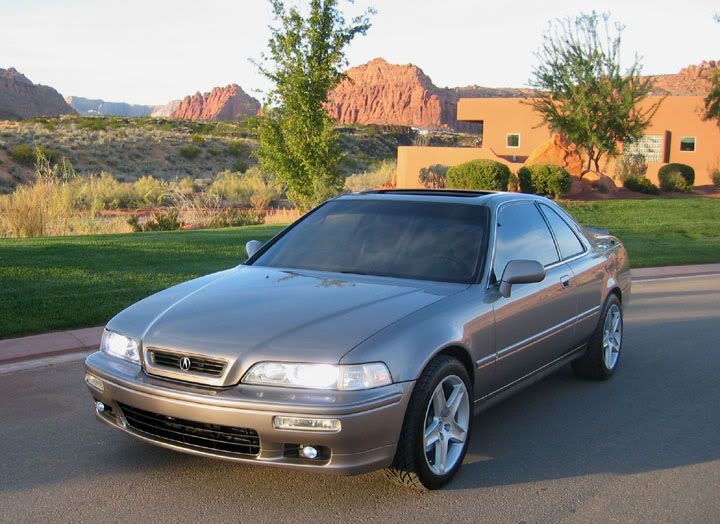 The cavernous trunk... Three of my four RSX wheels in there. (And no rubbing with the weight):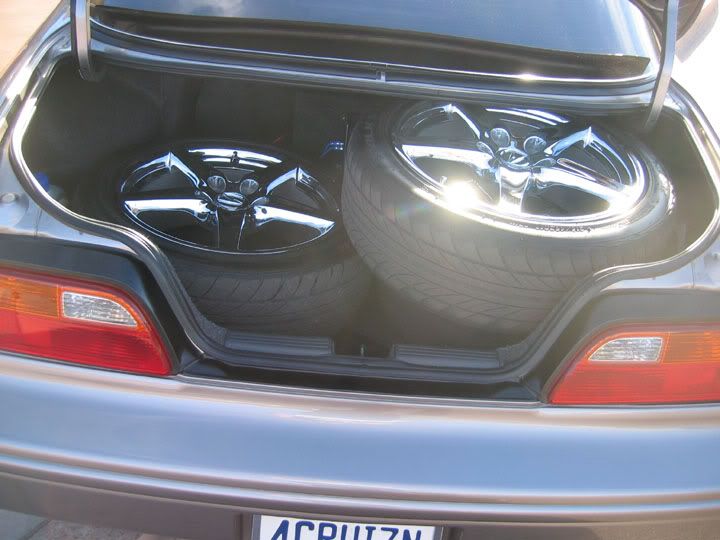 Extreme tuckage. Again, no part of the tire is touching my fender lip here.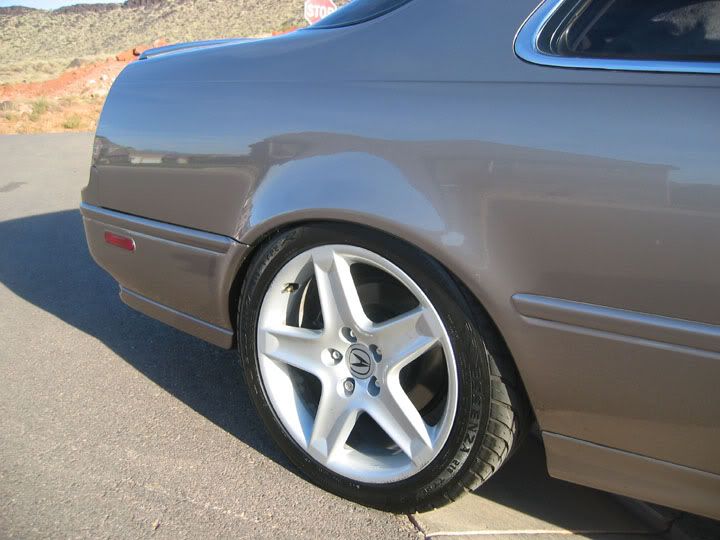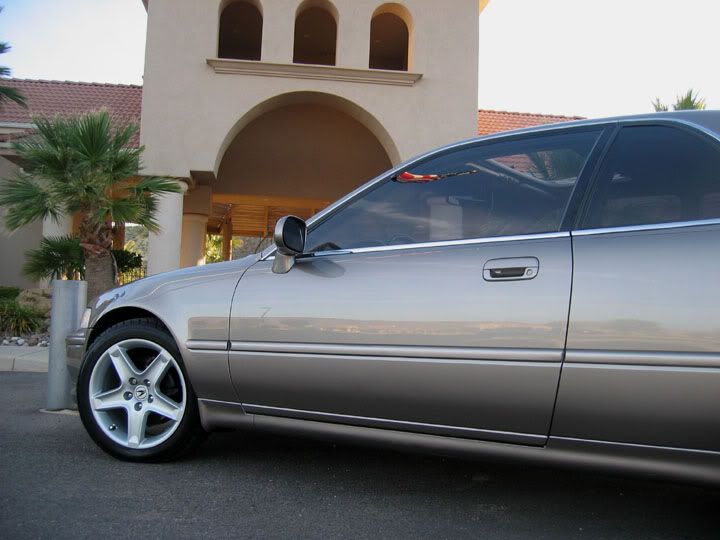 Still haven't had time to install my EDM corners I bought from TYPEII. Maybe in the next photo shoot round.
Current mileage: 195,850. I'm getting closer!!!
And please don't ban me because this is my second Gallery post in a month!