Discussion Starter
•
#1
•
Most of you guys probably don't know me as I've relegated myself to periodic lurker status. I wouldn't say I lost the passion for the Legend, it's just that as an original owner I got most if not all my mods done prior to A-L.com's existence in the early days of legend.org. Combine that with a demanding job and non car interests, other than an occasional GTG like the NorCal GTG and local SoCal mini meets, I really "disappeared" from the scene.
The "SLO LGD" (CA license plate) my 94 Legend Coupe was a special car indeed being my first car out of college and the first one paid for all by myself it held a special place in my heart. After all this was truly a Made in Japan masterpiece that featured technologies that were ahead of it's time, matter of fact some of these features finally trickled down to the Honda Accord ( ie. Telescopic steering wheel, mounted stereo control steering wheel, TCS, etc.) while others like self closing doors ( coupe) never did but can be found on Caddies and Mercs. Combine all that in a form of a long, beautiful, and big body coupe- you had yourself a Legend! IMHO outside of the NSX, this was the last of the best built Acuras.
Fast forward 14 years and 170k miles (the Legend now mostly a weekend car, Accord- Daily Co. Car), I finally had to put the Legend to rest. For more than a decade my Legend NEVER failed me, it was this past December I failed my Legend! Driving faster than I really should have I was unable to stop and clipped a Honda Civic ( Everyone had come to a grinding halt due to a guy's furniture falling out of his truck!). The front lights and the Driver's Fender were smashed in but I was still able to drive it 25 miles to a body shop. Long story short- damages exceeded the value of the car! Actually shed a tear or two when I took it to the salvage yard and said good bye ( in some strange way it said bye to me as well)- it was truly a sad day!
Finally I just wanted to thank all the friends I've made along the way: Graeme, Chris K, Koji, Jim Trinh, Zube, 4cruizn, etc. Thanks to Matt for all of his hard work in making what A-L.com has become -the premier place for Legend Owners to share, acquire, and conversate on all things Legend. I'll still be around in the mean time here is to memories old and new. You all take care and drive safe now! :thumbsup:
Regards,
Sherm
Great Memories RIP My Friend: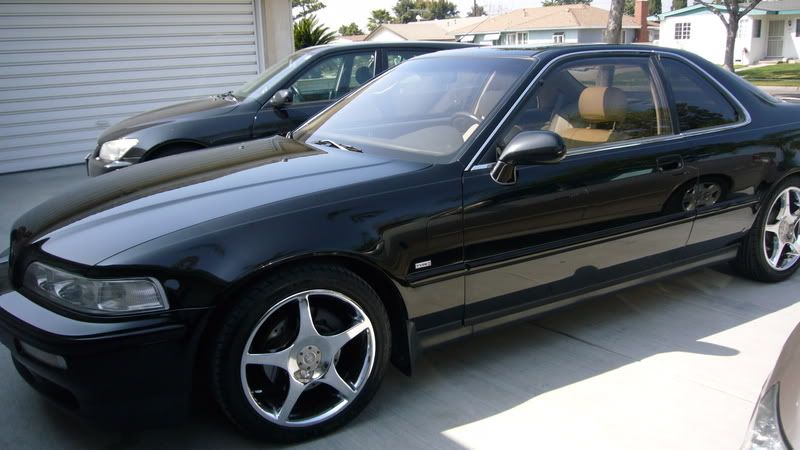 Although Not a Legend, New Memories to come: