Discussion Starter
·
#1
·
Taking delivery: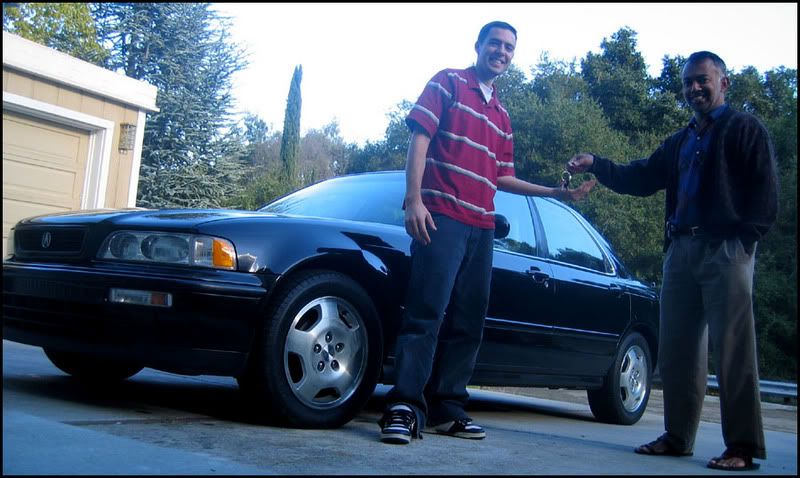 I got to drive a mint GS 6-speed for about 8 hours yesterday. Joey (smokinfastlegend) and his father Joe have been in the market for a clean black G2 sedan with a manual transmission, and purchased one yesterday from "Blackbird." (See "Cars for Sale" on this forum, and it's in there).
The car is a 1994 GS 6-speed, black on ivory, and mint in every possible way -- minus a HG issue. Joey and his dad were unable to come pick up the car this weekend, so I assisted with transport of the vehicle from San Francisco to Las Vegas, Nevada. J&J will pick up the car the second week of January and make the rest of the trip with it to Atlanta.
Here are some shots from yesterday's adventures. I was a very long day on the road and in the skies. I started out leaving my home in Phoenix at about 2:00 a.m. I made it to Las Vegas by 6 a.m. local time. Caught a ride with Jeff (full_stealth) to the airport for my 11:30 flight and I was on the ground by shortly after 1 p.m. in SFO.
Leaving Phoenix. I had the road to myself in the coupe. Notice the time!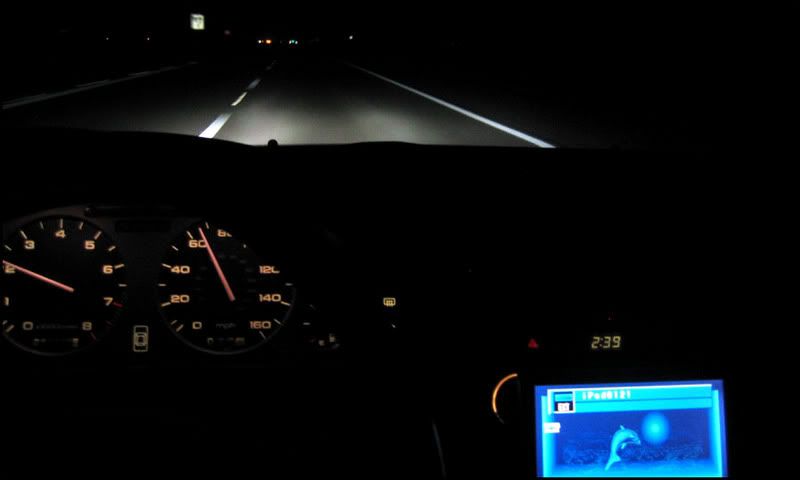 Waiting for our flight in LAS to take off.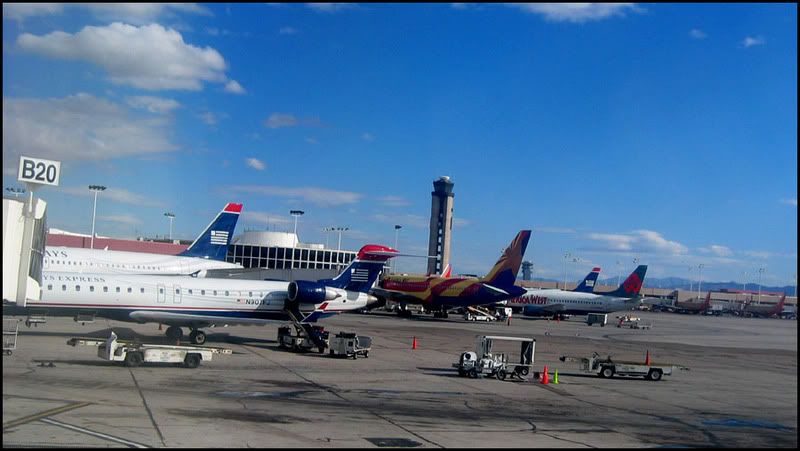 Check out the name of this restaurant in SFO airport!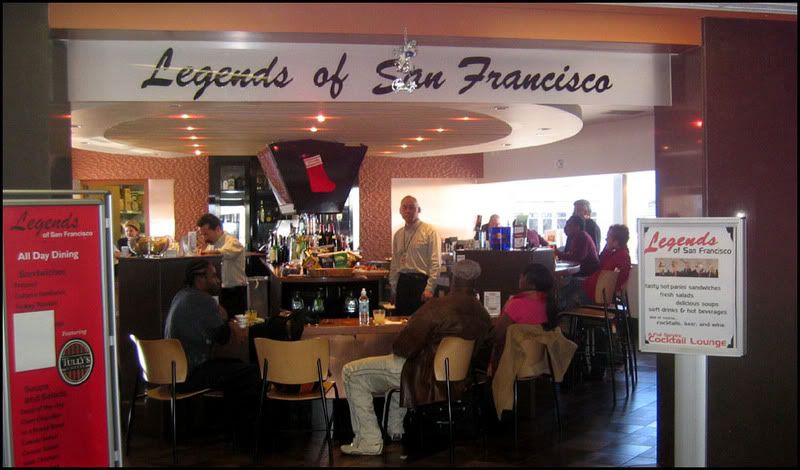 Blackbird in the driveway.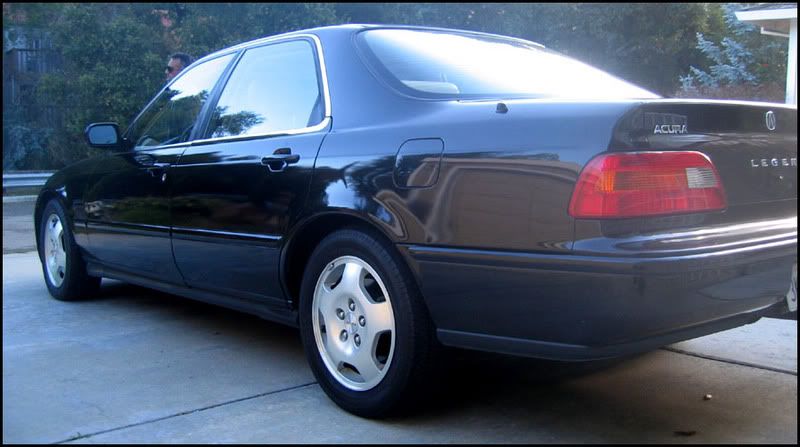 Can you say MINT interior?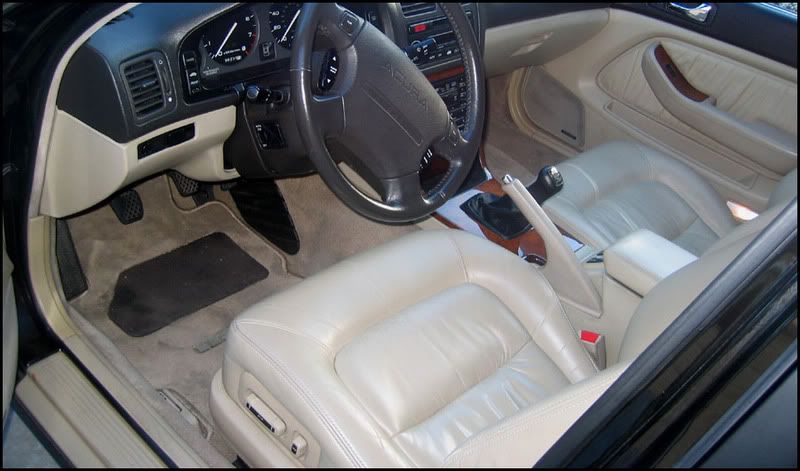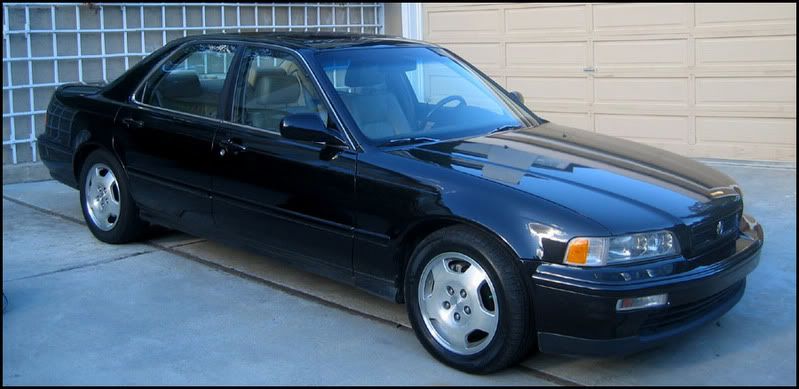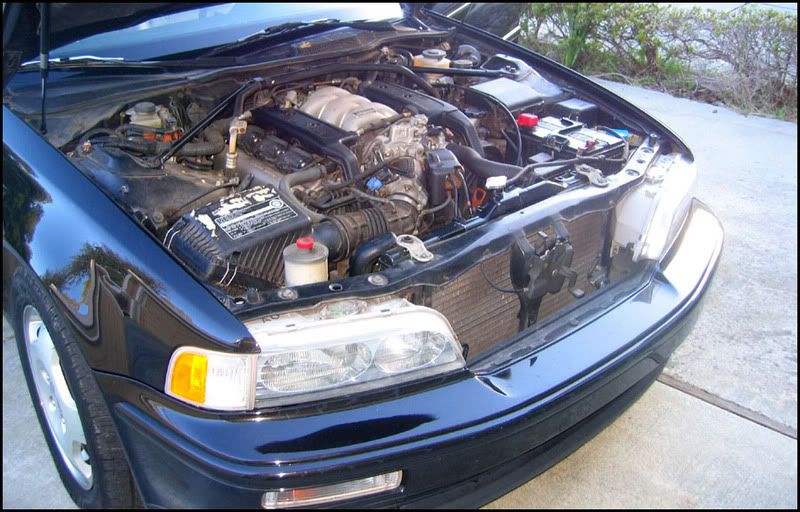 Mileage when I took delivery.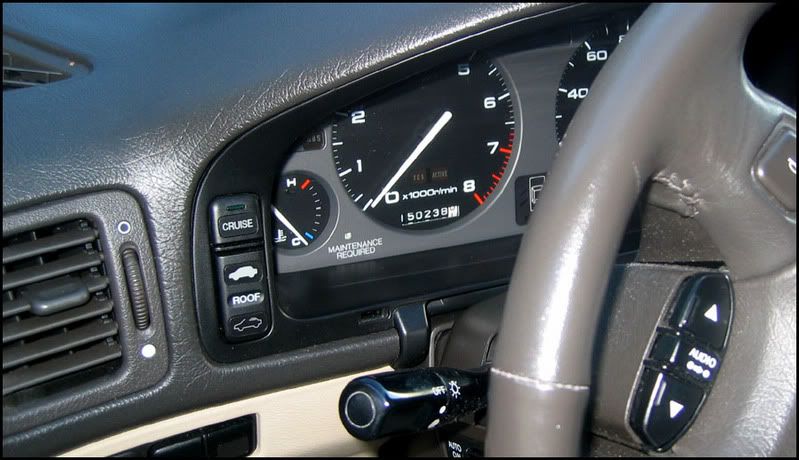 This console is the only one I have ever seen with ZERO scratches, zero cracks.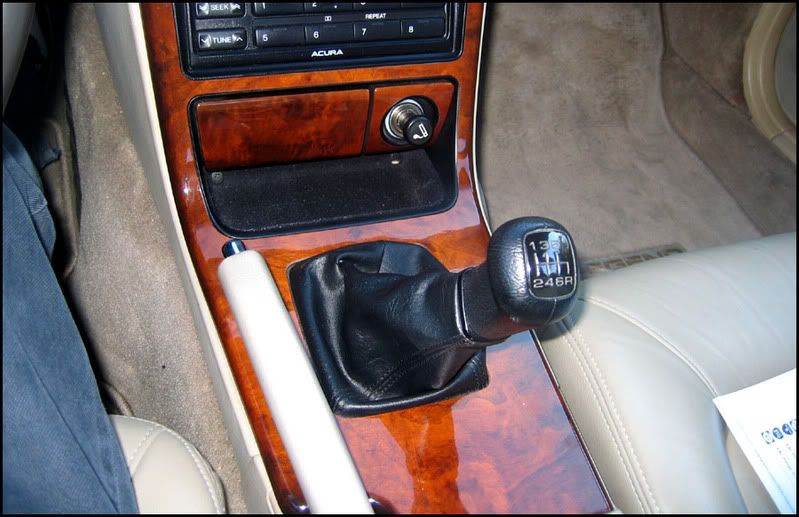 Going through paperwork with the prior owner. This guy literally has a record of EVERY time he has gassed the car since 1994!!! Check out the logbook.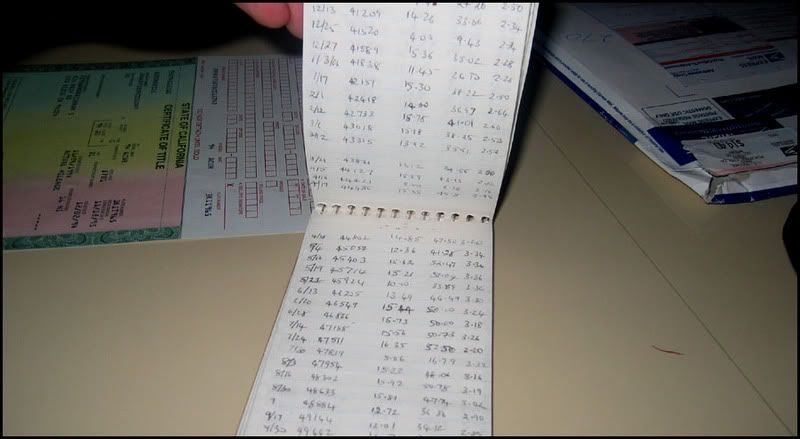 Here's the previous owner, Sivaram, alongside me on the freeway, right when the road split at a "Y." He waved and I waved and I could tell he was really going to miss the car.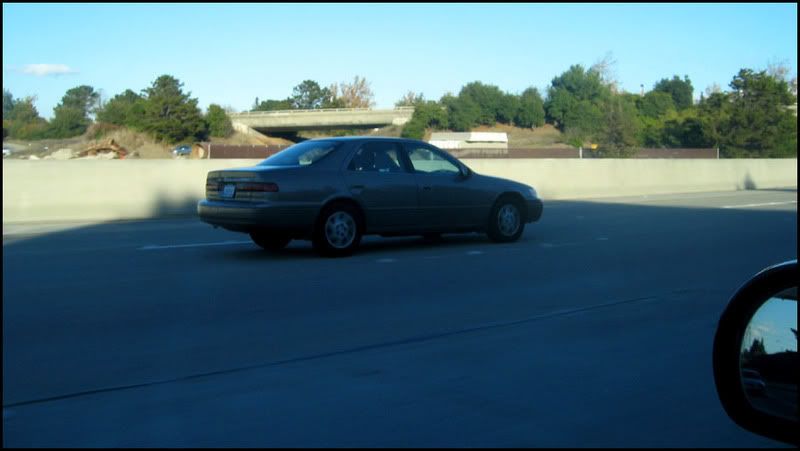 Coming back via 280, 85, 101, and 152 to the 5 south.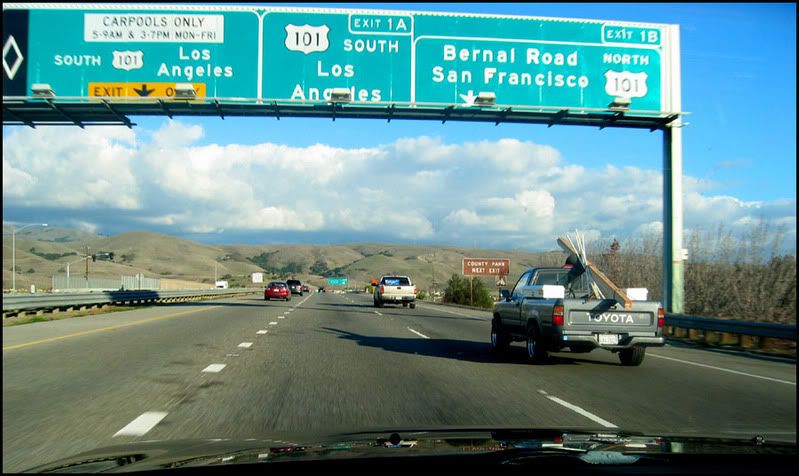 This is the only spot I stopped to take a couple of pics along the road. I passed up a lot of other great photo opportunities because, quite frankly, I was afraid of the car heating up. It never seemed to have a problem if I just kept going at a good rate of speed.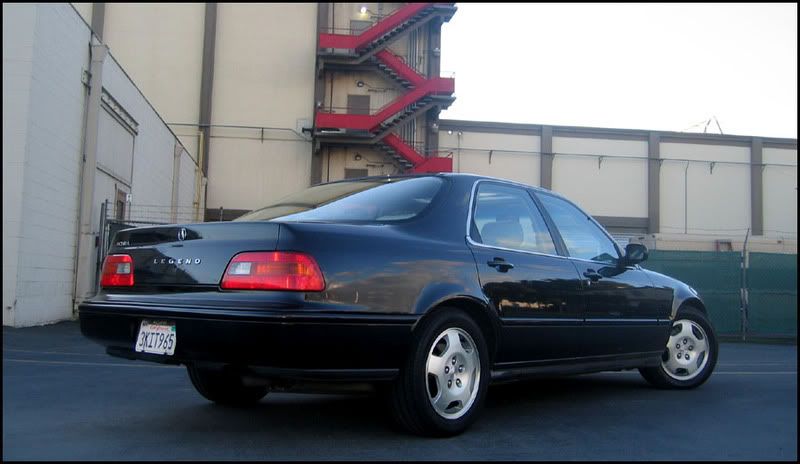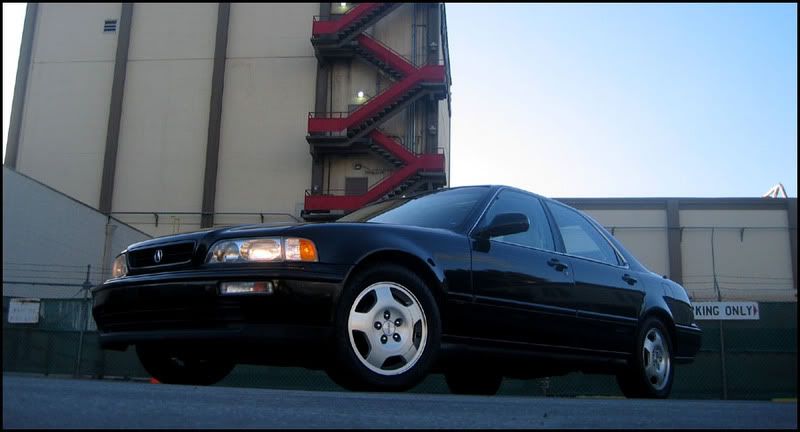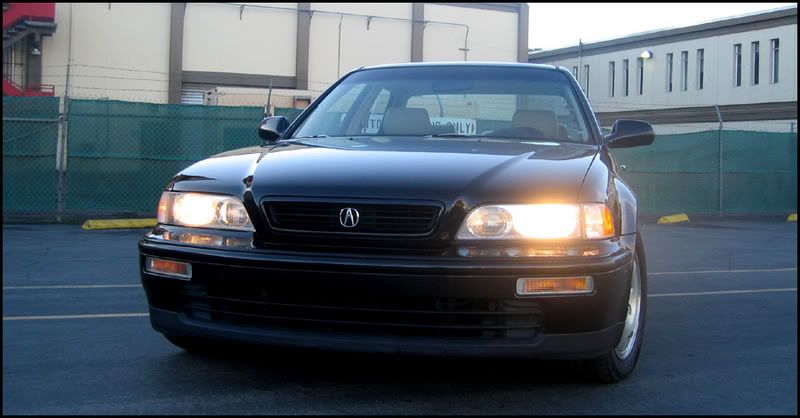 This filthy G2 sedan passed me and the owner gave me a thumbs up! I gave one back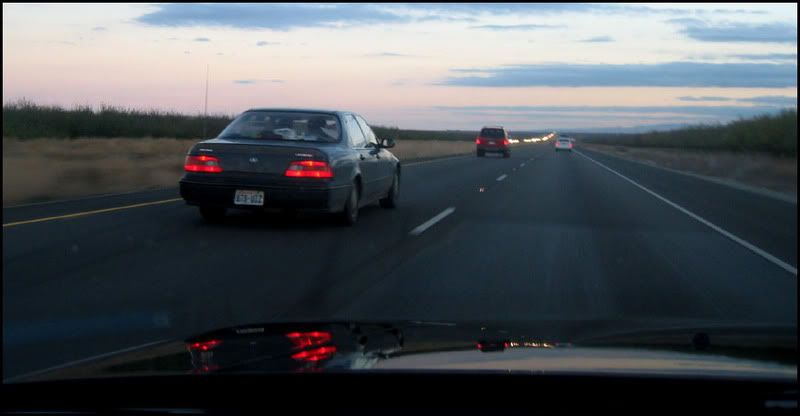 Filling up at Chevron in Baker, California.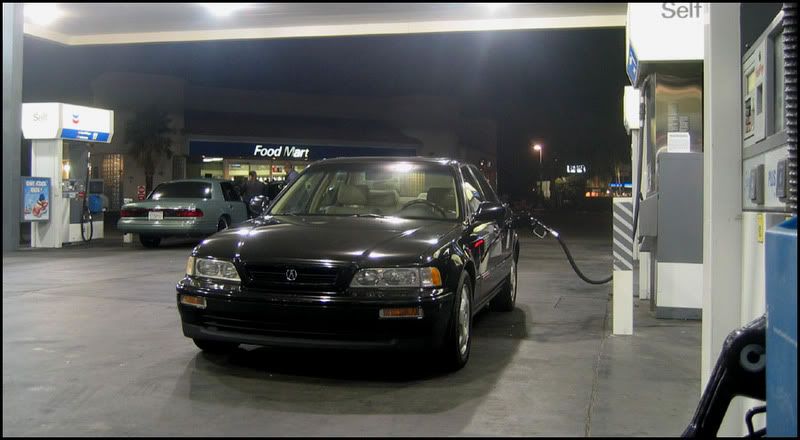 The Baker area is the gateway to Death Valley.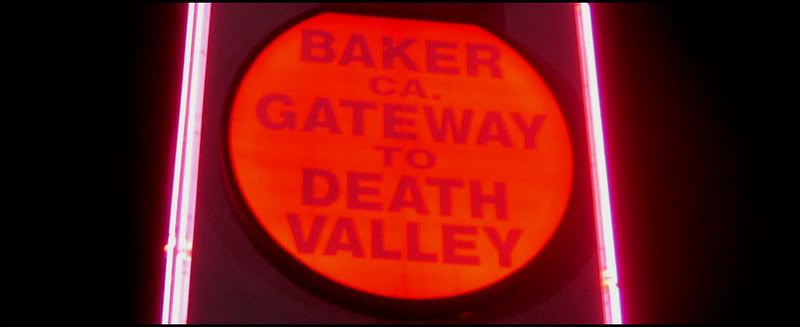 And it's home to the world's largest thermometer!!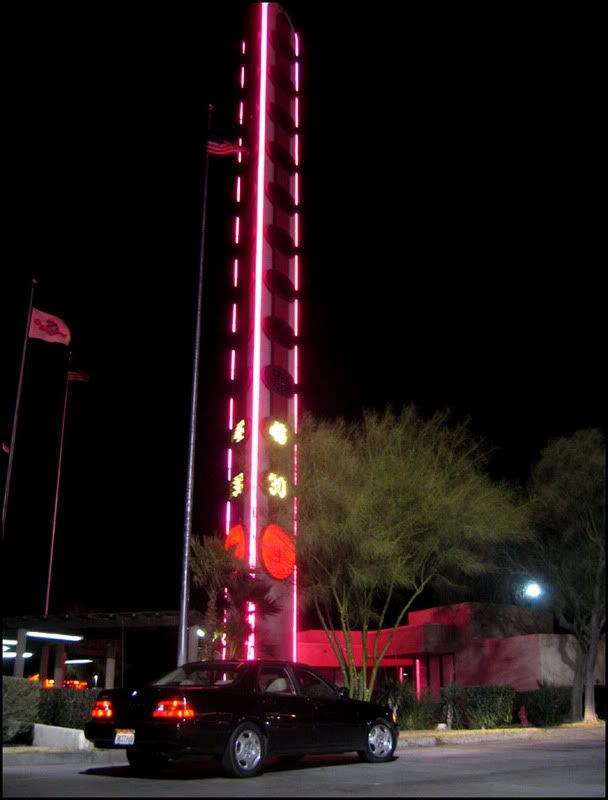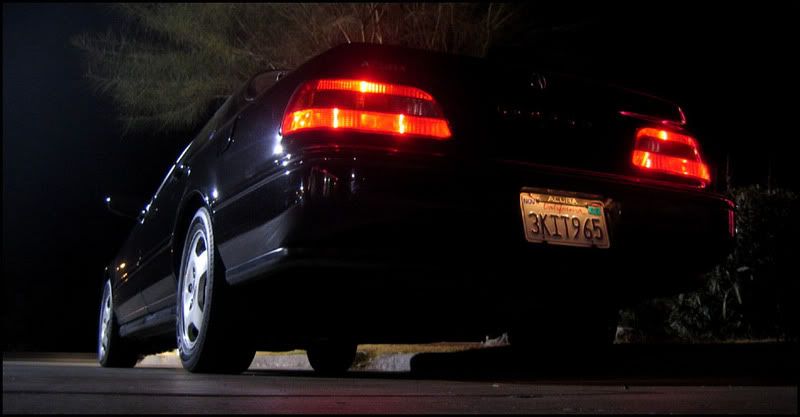 What's wrong with this picture?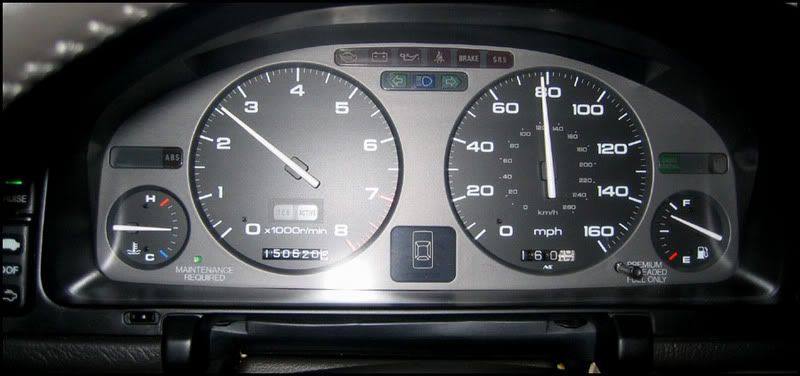 All-in-all, the trip was a lot of fun -- albeit a little scary with the HG issue. The temperature went up a total of about five times in the ~600 miles. A few were just above halfway and went right back down, and the other two it got to 3/4 and I immediately pulled off the road and shut off the car for 10-15 minutes. The car is going to be fixed before Joe and Joe arrive in LAS to pick it up in the second week of January. I think of the 8 hours I spent in the car, I spent about 7 hours and 45 minutes staring directly at the temperature gauge. It was a little bit worrisome.
Driving impressions? Wow -- I want a GS-6. This thing shifted silky smooth. The suspension is far more refined than my coupe with 100k more miles. The car has a lot more space (understandably), but overall, it felt very much like my coupe. In fact, I kept finding myself reaching for the volume button in the wrong place because I thought I was reaching for my aftermarket stereo that wasn't there! It was cool to get used to steering wheel controls again. I find the sedan's seats more comfortable for my back than the coupes, but they don't have as much side support.
I arrived in Vegas at about 11 p.m. local time and -- as if that wasn't enough driving for the day -- left the GS with Jeff (caretaker of it for a couple of weeks) and hopped in the coupe to drive another 2 hours home to Utah.
Hope you enjoyed the drive as much as I did. And if anyone else needs me to transport a Legend, I'm your guy.