Discussion Starter
·
#1
·
Well, I got the air ride done on Friday morning. unfortunatly my Digital cam is outta commision so the only pic I have is the one Vito took at his shop while I was loading the car. It had no air in the system cause I had to drain it to tow it without damaging the bags. Plus it still has the stock 15" wheels on it. I finished running the wiring to the trunk on Saturday for the Amp, compressor, power inverter and air selonoids/Dump Selonoids.
here is the pic that Vito took: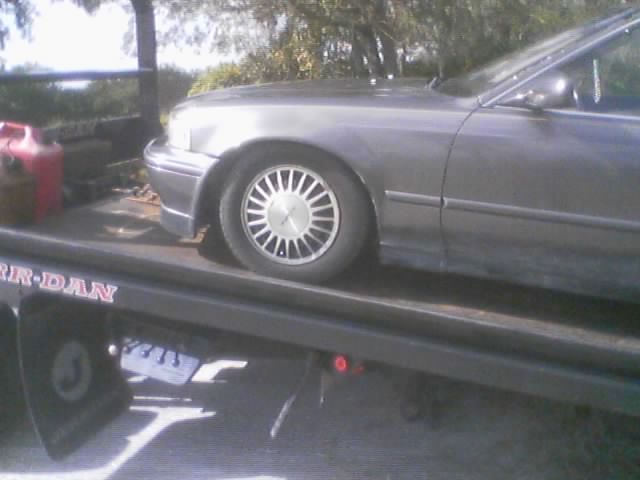 This is not the height I will be driving the car at, this is just how low it gets when the bags are fully dumped. I will be rolling at 1.5" - 2.0" below stock height and have my camber set for that ride height. But I will still be able to Dump fully when rolling the strips in Daytona or South Beach.
Later!
Lenny