Updated Version (v2.3 optimized)
STEPS:
1. Disconnect the Battery
2. Remove the Courtesy light assembly. It is help in with 3 plastic screws. Then just pull it out. Once you have it loose, remove the plug for the light.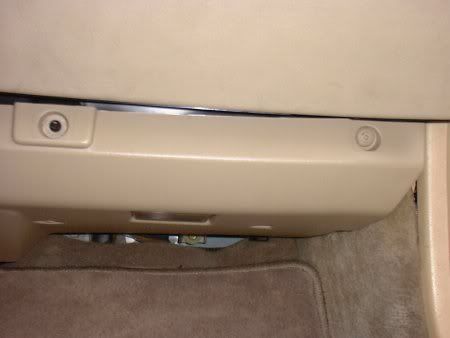 3. Once it's removed, you'll have to remove 4 screws. they hold in the glove box.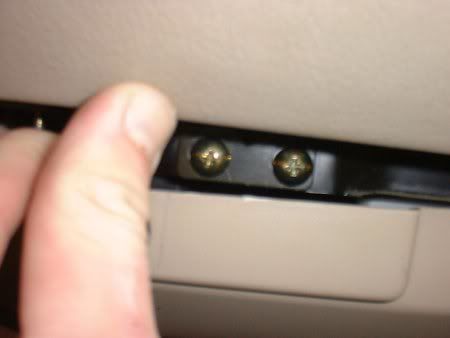 4. Now you'll have to unclip the top part. 3 clips hold it in. I used a flat knife to pry it off. Becareful not to break the clips.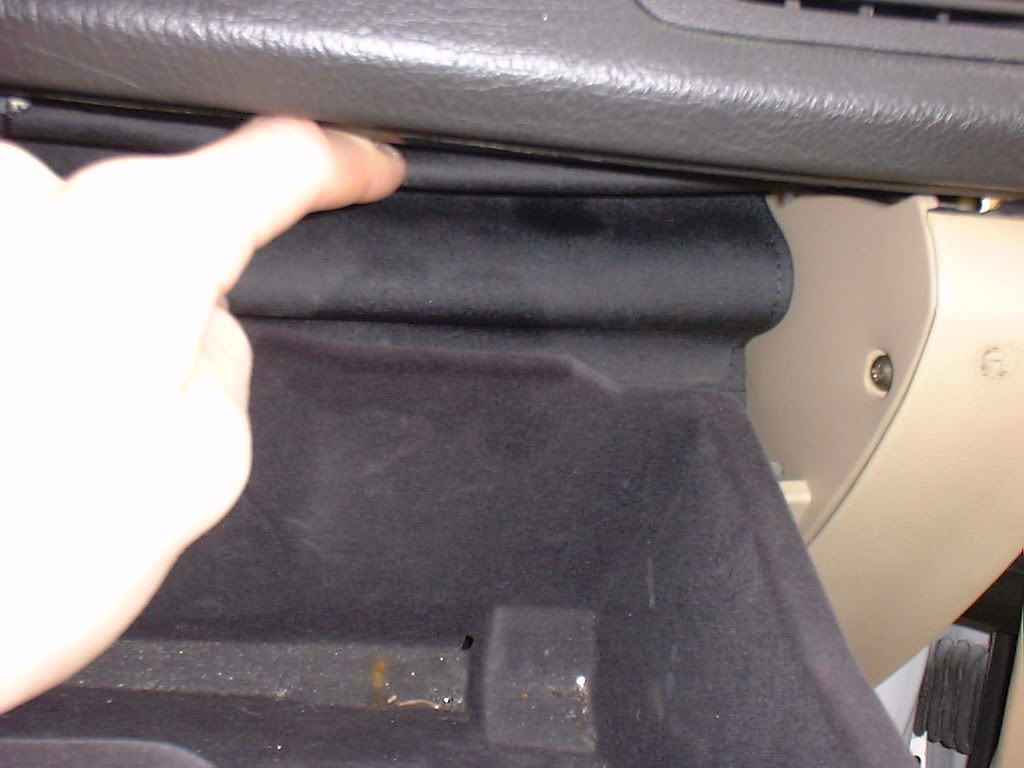 5. You will now have the glove box removed. I forgot, but there might be a harness you'll have to disconect for the TRUNK release button.
6. There is not much space to work with. You'll to look up and find the main beam: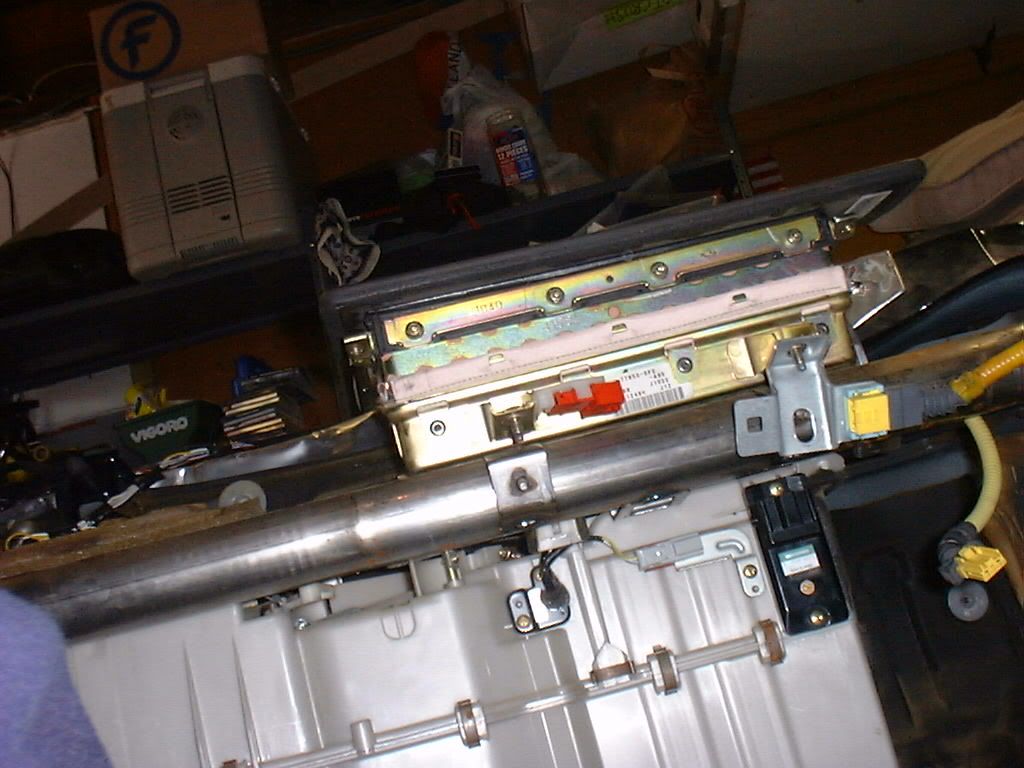 7. First, disconnect the airbag harness from the SRS harness and plug the airbag harness into the RED plug. AS SHOWN: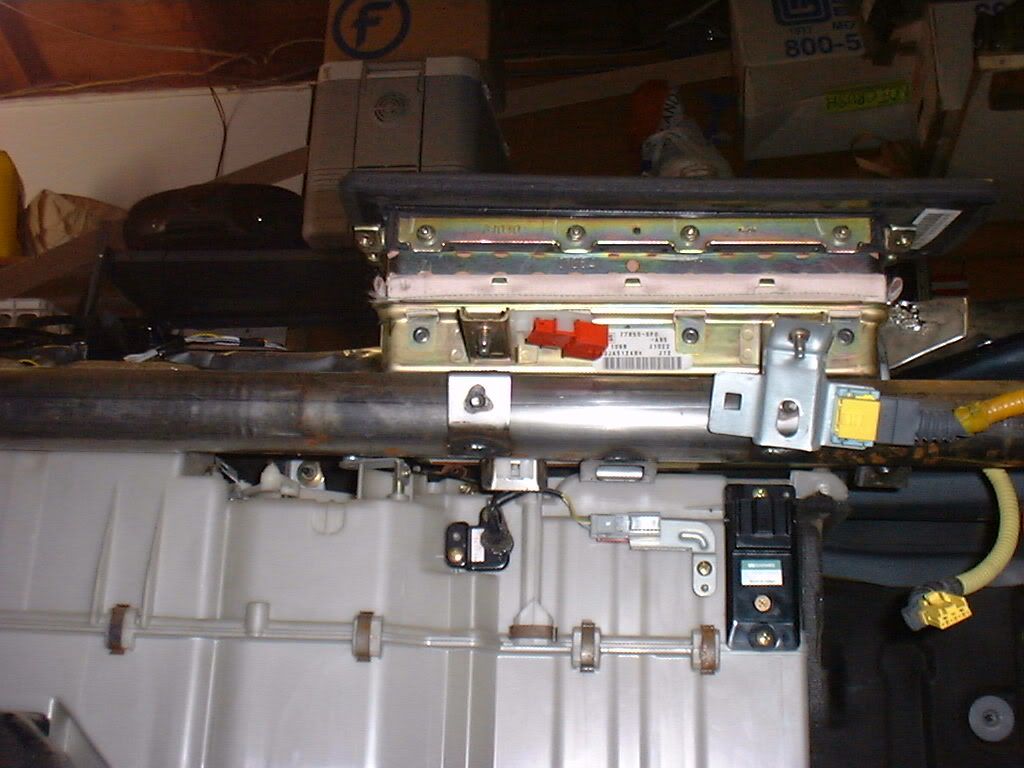 8. Now, you'll have to remove 6 bolts that clamp down the airbag. (you'll need an extention for your ratchet set to get up there)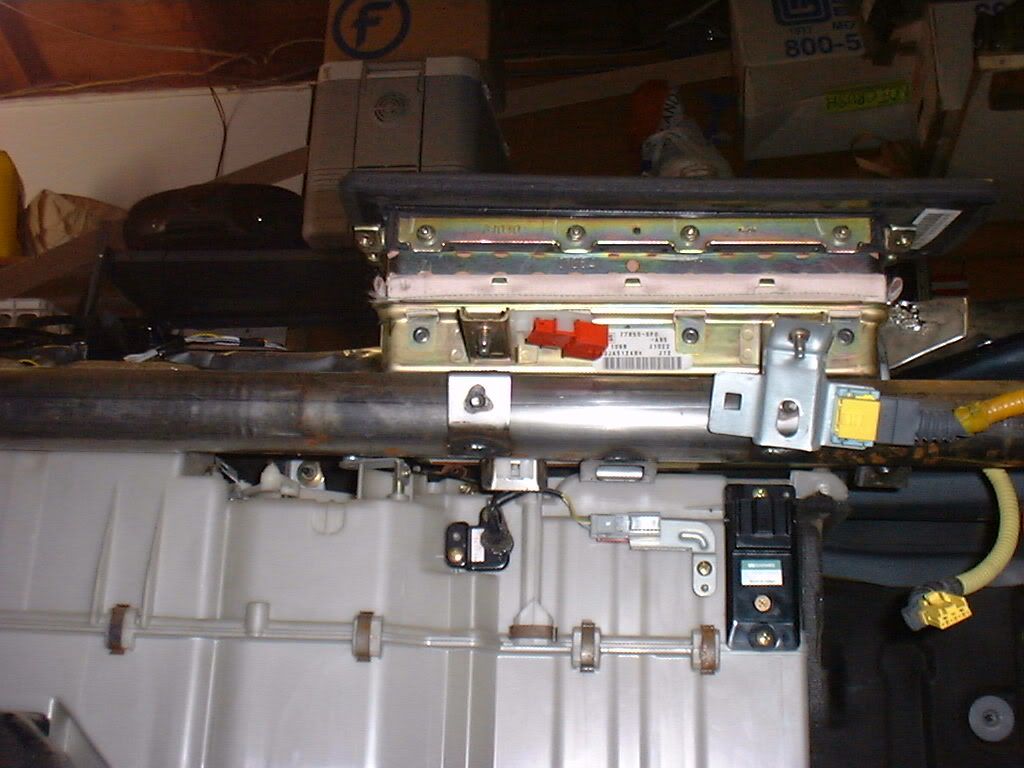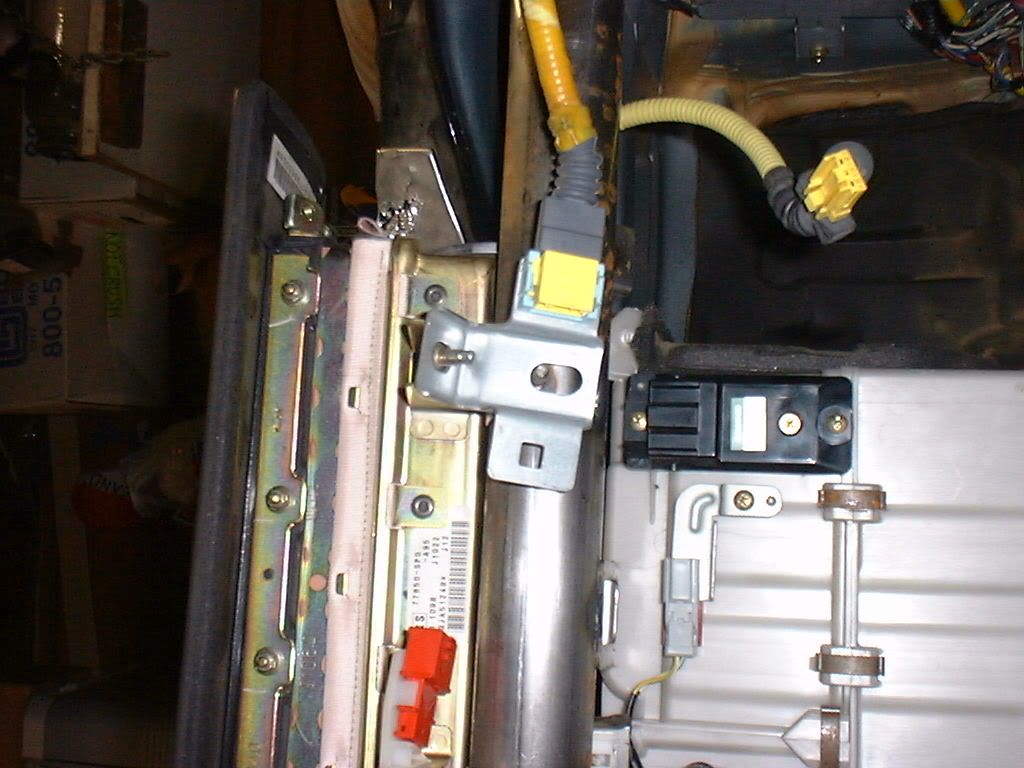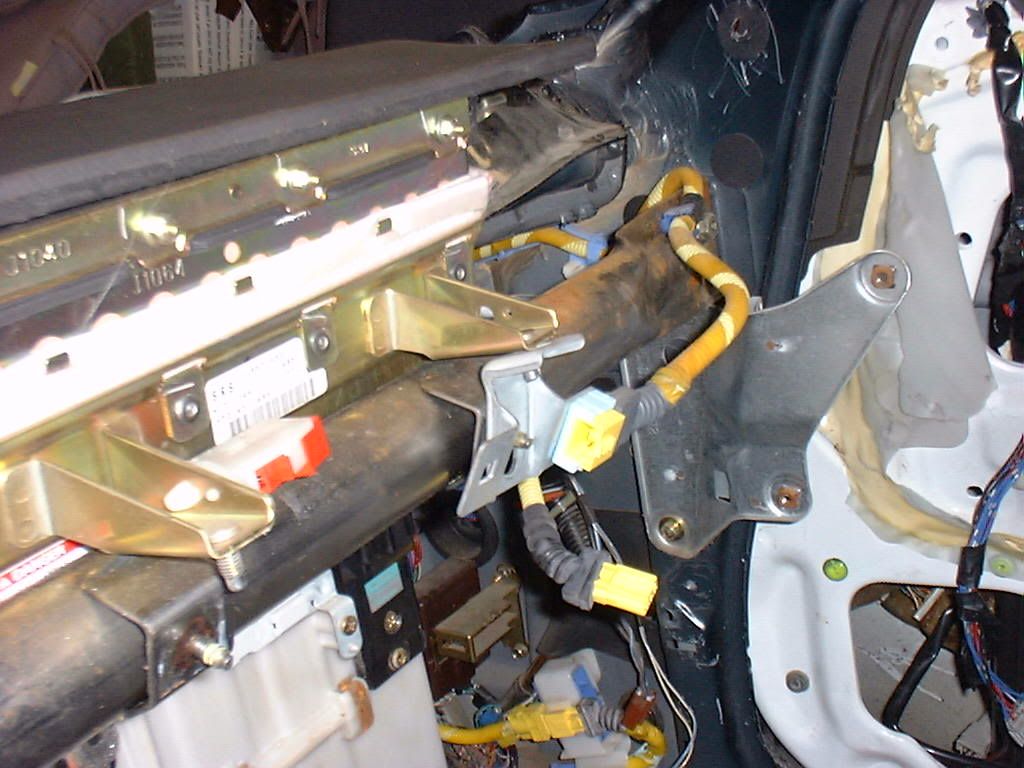 If you feel that you can wiggle the airbag out, ignore #9.
*****9. I forgot, but you might need a screw driver to remove 2 screws on each side of the airbag. Steiveray said they are clamps also. If you have to, remove these 4 screws.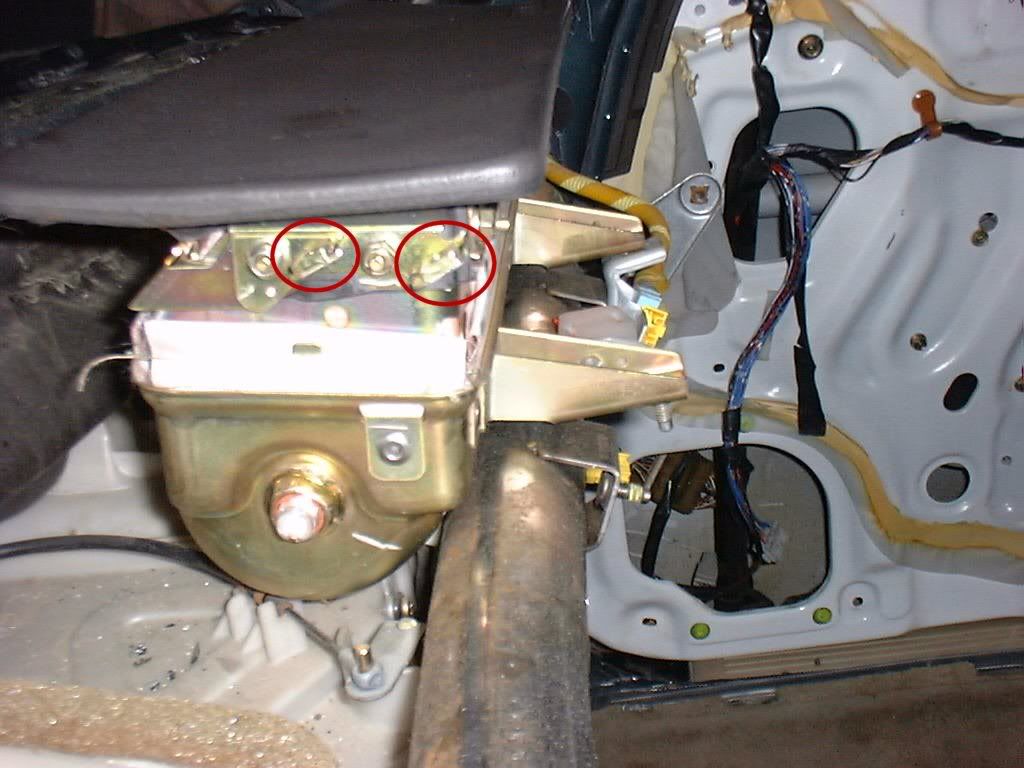 10. At this point, you should only have to pull up. It's gimmied in there, so wiggle it around. Becareful not to damage the dashboard.
Installation is in reverse.