Its come to my attention that none of my pictures ever show the cluster completely disassembled which has lead to confusion over exactly what bits get removed and which bits remain. As such, heres a picture of things pulled apart.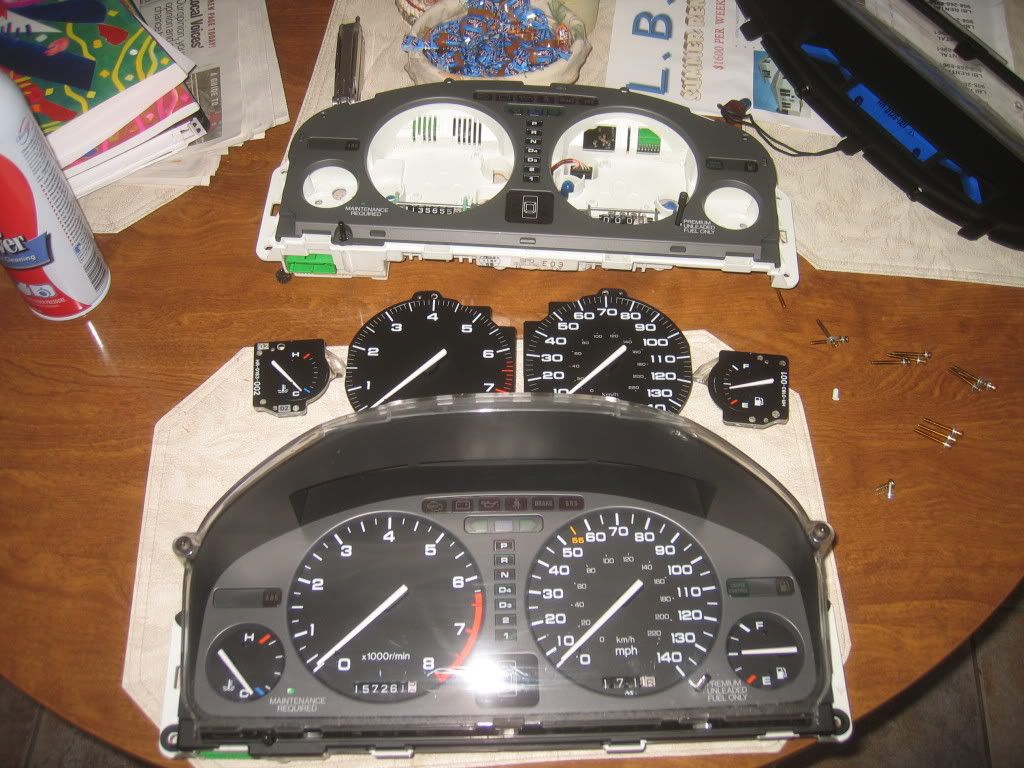 As you can see, the odometer, trip mileage, light tree and door indicator all remain original after this swap.
Any possibility a mod could toss that at the bottom of the OP and move this to the DIY section? Thanks.