Everything you need to know about this mod is located in this thread. I will not cover the removal of the intake manifold due to the fact it's a 3-5 hour process. These pictures should help you understand what you can keep intact when removing the intake manifold:
Front: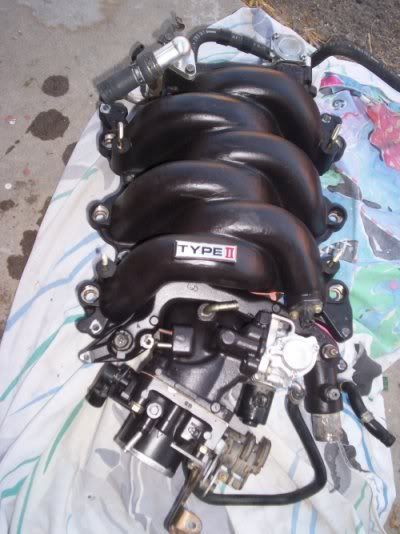 Rear:
Intake manifold rear (The pink circle indicates where your EGR pipe -> Intake manifold pipe would remain intact during removal.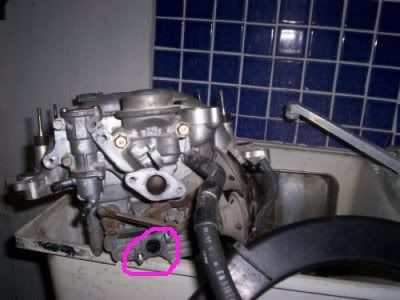 There is only 1 modification needed to perform this swap. A item called the PAIR Valve needs to be blocked. This entire unit is bypassed on all type2 engine. You will have to fabricate a metal block plate.
Where the unit is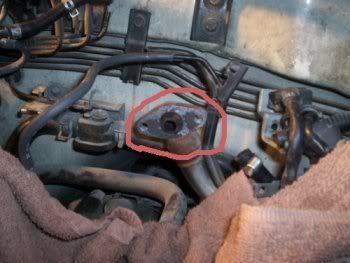 unit blocked: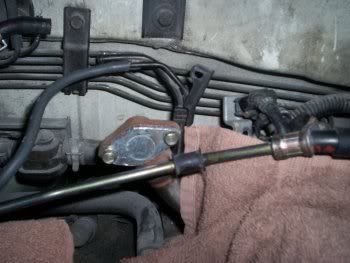 If you look at the rear picture of the intake manifold (2nd picture) and compare them to this picture, you can see how the entire unit is bypassed.
Why a type2? Well the fallowing image shows you exactly why. A 5-10 HP increase can easily be added. A port/polish could prove to increase a greater amount of HP.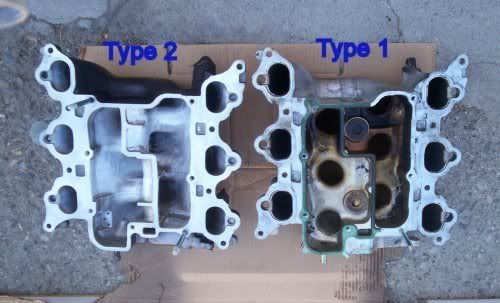 Extra info:
The throttle body from a TCS type2 will not swap with a non TCS type1.
Everything else is swappable and identicle. that includes the EGR pipe, EGR system, screws,nuts,bolts you name it.
The lower plenum, middle plenum (VIS) is identicle on both motor.